Newtek Business Services Corp: This 10.5% Yield Keeps Getting Higher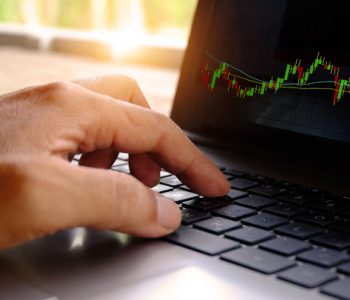 iStock.com/nunawwoofy
You Likely Haven't Considered This High-Yield Stock
This just might be the most interesting high-yield stock I've seen so far this year.
The company comes from a traditionally high-yield industry, but its business differs quite a bit from its peers. And the best part is, this high-dividend stock just raised its already impressive payout.
Newtek Business Services Corp
The stock in question is Newtek Business Services Corp (NASDAQ:NEWT), a business development company (BDC) that has been around since 1998.
If you've been following this column, you'd know that BDCs can be great for yield-seeking investors. Many of them are lenders to middle-market businesses in the United States. By providing financing solutions to these businesses—who can't always get loans from banks, BDCs can earn outsized interest income.
In addition, BDCs are required by law to pass through at least 90% of their profits to shareholders in the form of dividends. In return, they pay little to no income tax at the corporate level.
Thanks to their profitable business model and pass-through structure, BDCs have become some of the highest yielders. Even though we are in a low-yield environment (the average S&P 500 company pays less than two percent), it's possible to find BDCs with yields in the double-digits.
Newtek Business Services Corp happens to be one of them. Trading at around $19.00 apiece, NEWT stock offers investors an annual yield of 10.5%.
And as I mentioned earlier, the company has just hiked its payout. Last week, Newtek's board of directors declared a fourth-quarter dividend of $0.50 per share. This represented a 4.2% increase sequentially and a 13.6% increase year-over-year. The new cash dividend will be paid on December 28, 2018 to shareholders of record as of December 18. (Source: "Newtek Business Services Corp. Declares Fourth Quarter 2018 Dividend of $0.50 per Share," Newtek Business Services Corp, October 29, 2018.)
Newtek Business Services Corp: Not the Average BDC
Now, let's take a look at why this BDC is special.
First is the nature of its business. While Newtek has a lending segment like many of its peers, the company also provides a wide range of business services. These include electronic payment processing, cloud computing products, payroll and benefits solutions, web hosting and development, e-commerce, and mobile payment processing, just to name a few.
In fact, since its inception two decades ago, Newtek, along with its controlled portfolio companies, have served more than 100,000 small- and medium-sized business accounts across all 50 states. (Source: "Planet MicroCap Showcase," Newtek Business Services Corp, April 25, 2018.)
Today, the company uses "NewTracker," a patented proprietary Web-based customer referral, tracking, and processing software that helps it acquire new customers in a cost-effective way.
By offering both business services and financial products, Newtek runs a more diversified business than a pure-lending BDC. At the same time, the company's longevity means it has survived multiple lending cycles.
Second, the company is internally managed. This means that, unlike many BDCs, Newtek does not have to pay a four-percent management fee to an external manager. As a result, the company can keep more of its money for shareholder returns.
Third—and this is probably the most pertinent one—the company has no problem covering its oversized payouts. We know that BDCs can yield a lot, but dividend safety hasn't always been their strong suit. That's why every time I look at one of these companies, I always check whether the business can generate enough profits to meet its dividend obligations.
A Safe Double-Digit Income Stream
In the second quarter of 2018, Newtek Business Services Corp grew its total investment income by 15.1% year-over-year to $11.4 million. Adjusted net investment income came in at $8.2 million, or $0.44 per share, representing a 7.3% increase on a per-share basis from the year-ago period. Since the company declared a cash dividend of $0.42 per share in the quarter, is profits covered the payout. (Source: "Newtek Business Services Corp. Reports Second Quarter 2018 Financial Results," Newtek Business Services Corp, August 1, 2018.)
Looking at the first half of this year, we see that Newtek generated total adjusted net investment income of $16.3 million, or $0.88 per share, while declaring total dividends of $0.82 per share. So again, the payout remained safe.
The Bottom Line on Newtek Business Services Corp
At the end of the day, we know that past performance does not guarantee future results. And what investors really care about is how much the company would pay in dividends going forward.
On that front, note that Newtek Business Services Corp has scheduled a shareholder conference call when it reports third-quarter financial results on November 8, 2018. In that call, management will likely provide a forecast for the company's 2019 dividends. Investors wishing to collect NEWT stock's double-digit payout should pay attention to that call.