This Might Be the Most Interesting 10% Yielder in Today's Market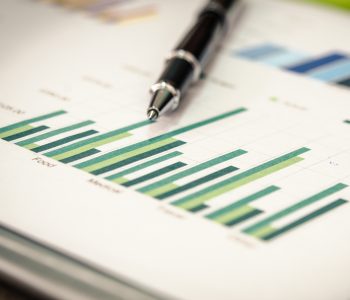 iStock.com/hirun
1 High-Yield Stock You Likely Haven't Considered
The blunt reality is that if you put all your money into stocks with double-digit yields, you are taking way too much risk. The reason is simple: if a high-quality stock with great dividend safety yields even close to 10%, people will rush toward it. And, as they bid up the company's share price, the dividend yield would fall.
Does that mean investors have to ignore double-digit yielders altogether? Not necessarily. If you are willing to dig into the out-of-favor sectors of the stock market, you might find a high-yield company that actually makes enough money to cover its payout.
Newtek Business Services Corp. (NASDAQ:NEWT), a New York City-based business development company (BDC), is a good example. In fact, it is the most interesting double-digit yielder I've seen in a long time.
Now, I know what you are wondering. We have looked at plenty of BDCs here at Income Investors. They usually lend to private businesses in the United States. Why is this one special?
Well, the interesting thing is, while Newtek is structured as a BDC, it does a lot more than just lending. The company provides a wide range of products and services, including electronic payment processing, web hosting, business lending, insurance services, outsourced digital bookkeeping, accounts receivable financing, web design and management, and payroll services.
Newtek doesn't make headlines very often, but the company has been providing business and financial services to small- and medium-sized businesses throughout the U.S. since 1999. Right now, Newtek has over 90,000 business accounts across all 50 states. (Source: "Analyst & Investor Day," Newteck Business Services Corp, November 15, 2017.)
With more lines of business, the company has more ways of making money. And because Newtek is structured as a BDC, it is required by law to distribute at least 90% of its profits every year to investors in the form of dividends.
Earlier this month, the company declared a quarterly cash dividend of $0.44 per share, which will be paid on December 28, 2017. On an annualized basis, that translates to a jaw-dropping yield of 10.32%. This also means Newtek is on track to meet its annual dividend guidance of $1.64 per share, representing a 7.2% increase from its payout in 2016. (Source: "Newtek Declares Fourth Quarter Dividend of $0.44 per Share," Newtek Business Services Corp, November 9, 2017.)
As I said earlier, the company is one of the few double-digit yielders that actually has solid financials to back their dividends. In the first nine months of 2017, Newtek's adjusted net investment income grew 10.5% year-over-year to $1.26 per share, which was more than enough to cover the $1.20 of dividends per share declared and paid during this period. (Source: "Newtek Business Services Corp. Reports Third Quarter 2017 Financial Results," Newtek Business Services Corp, November 1, 2017.)
Final Thoughts on This High-Yield Stock
The final reason why this double-digit yielder is special is the total return it has delivered over the years. In today's market, many high dividend yields are simply the byproduct of terrible share price performance. But that's not the case for Newtek. Including reinvested dividends, the company delivered total shareholder return of 37.3% in the 12-month period ended September 30, 2017. From 2012 to 2016, NEWT stock investors have collected total returns of over 300%. (Source: Newteck Business Services Corp., November 15, 2017, op cit.)
Bottom line: there are companies with more solid businesses than Newtek, but, for those in the market for stocks yielding north of 10%, NEWT is one of the few tickers that are actually worth considering.