What Are Section 1059 Plans?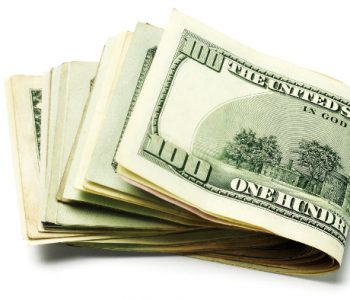 What Are Section 1059 Plans?
I doubt anyone would say no to an extra source of income, which is why last month, we sent out a report to readers of our Passive Monthly Income newsletter about section 1059 plans. The report is quickly becoming one of the most popular pieces of research in Income Investors' history. Many investors have been searching "What are section 1059 plans?" Well, let's take a look.
To put it simply, section 1059 plans give investors an opportunity to potentially collect extra income from American companies. These are payments outside of regular dividends. Why would companies make payments outside of their regular dividends? Well, because with a booming U.S. economy, American companies are generating record profits.
This has created a great opportunity for income investors. However, it was reported that although U.S. companies have booked record profits, they have stashed an estimated $2.5 trillion in foreign subsidiary accounts to avoid higher taxes in the U.S. (Source: "US companies are hoarding $2.5 trillion in cash overseas," CNBC, September 20, 2016.)
For instance, Microsoft Corporation (NASDAQ:MSFT) and General Electric Company (NYSE:GE) each has more than $100.0 billion stored overseas. Apple Inc. (NASDAQ:AAPL) has $91.5 billion of cash stashed abroad, and Pfizer Inc. (NYSE:PFE) has nearly $80.0 billion. (Source: Ibid.)
Section 1059 plans allow these big American companies to pay out the billions in cash they have accumulated. And as I have said, these payouts are outside of regular dividends.
To investors, these section plan payments could be a great source of extra income. Here's a recent example: a large energy company has been paying a quarterly dividend of $0.06 per share. Then, on January 13, 2017, it decided to dish out a section 1059 plan payment of $2.29 per share.
This wasn't a quarterly dividend or other regularly scheduled payment. In fact, the lump-sum section 1059 plan payment was 38 times bigger than the company's regular dividend payment and represented a yield of 16.7% in a single day!
And this could be just the start. President Trump plans to create a tax holiday allowing U.S. firms to repatriate funds held overseas. During his campaign, he said that he would like to lower the tax rate from the current 35% to 10% when companies bring cash back from overseas. If that turns out to be the case, the payments to section 1059 plan members could see a huge increase.
Massive payouts are often associated with high risk, but section 1059 plans are actually suitable for even the most conservative income investors. These payments come from America's most established companies. Many of these businesses have been operating for decades and have proven that they can stay profitable, even during recessions.
If you have been following the markets, you would know that this hasn't been the best time for income investors. Interest rates on two-year certificates of deposit still hover around a measly 1.5%, while the average dividend yield on S&P 500 stocks is currently only 1.94%.
That's why the response has been great since we sent out the special report on section 1059 plans.
Last year alone, 173 large companies paid out billions of dollars to section 1059 plan members.
Garrett, a businessman, was one of the members of a section 1059 plan. His lump-sum payment last year was a whopping $94,240, which could be enough to pay his mortgage for several years in a row!
It's understandable if this is the first time you've heard about section 1059 plans. Mainstream media don't advertise them, there is very little information about them on the Internet, and the government doesn't help you find out about them either.
Still, the plans are surprisingly easy to sign up. And depending on the company, the cost for registering a section 1059 plan could be as low as $29.00.
Forbes said that these payments "seem each day to grow more plentiful. Companies are eager to reward shareholders… So, giving out cash now… makes good sense."
Barron's says that the payments are "akin to receiving an unexpected tax refund."
We have put together a research report, titled Section 1059 Plans: How to Collect the 3 Biggest Lump-Sum Cash Payments. In this report, you will find out which companies issue the most section 1059 plan payments, how to collect section plan payments, and where to get the simple forms you need in order to get registered for the plans.  To Learn more about these section 1059 plans, I urge you to
watch this free video when you click here now
Related Stories