Sponsored Retirement Plans (SRPs)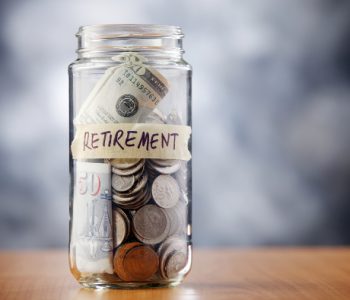 Sponsored Retirement Plans (SRPs)
Recent years haven't been nice to retirement investors. Fixed-income products didn't pay much, while high-yield dividend stocks could be risky. This is why we decided to send out a report to readers of our Automated Income advisory about sponsored retirement plans (SRPs).
You may not have heard of these sponsored retirement plans, but they have been providing handsome returns to retirement investors for decades. Unlike other plans, SRPs have no age or income maximums, and you could withdraw your money anytime from the plan. They are great for investors who want to start with very little money.
So, what are SRPs as retirement plans?
SRPs started during the turn of the 20th century, when many large-cap American companies allowed employees to purchase shares in the companies they worked for at a discount through what we call a sponsored retirement plan.
SRPs were first offered as a perk only to top executives. Today, many companies offer sponsored retirement plans for non employees as well. The government also decided to allow Americans to buy shares directly from these companies through sponsored plans.
In return for raising more capital, these companies would offer to pay a special form of dividends (different from regular common share dividends) that often multiplied into higher figures, potentially every quarter.
Why haven't you heard about SRPs?
Simple, because these plans cut out the fees often paid to stockbrokers and money managers. That's why, "…you won't hear about the secret from [brokers]," as The Wall Street Journal puts it.
Although these SRPs are never advertised, many of the companies that offer them are well-known names. For instance, the sponsored retirement plan from The Coca-Cola Co (NYSE:KO) has helped numerous investors achieve their goals. The New York Times even documented a story of how "Anne from New York" was able turn $5,000 into over $1.0 million by investing in SRPs of brand name companies like Coca-Cola, PepsiCo, Inc. (NYSE:PEP), and Bristol-Myers Squibb Co (NYSE:BMY).
And it might not be too late to catch the profit train. Today, there are more than 1,100 companies that sponsor these retirement plans. Moreover, you could potentially have several plans with different companies and significantly increase your payouts.
The best part is that unlike most other retirement ideas, SRPs remain solid, regardless of how the economy is doing. You see, a lot of retirement plans work well when the economy is booming. But the reality is that our economy moves in cycles. And once the economy enters a downturn–like what happened in 2008–a lot of retirement plans could be in trouble.
SRPs, on the other hand, could churn out returns, even if the stock price of the company sponsoring your plan plummets. For example, a gentleman named Joshua owned a sponsored plan from U.S. Bancorp (NYSE:USB). He started the plan with $2,865.45, which bought him 105 shares of the company.
Thanks to the plan, and without adding any more money into it, Joshua quickly saw the number of U.S. Bancorp shares he owned rise to 124.3, which is nearly 20 shares more than he originally purchased.
But then came the stock market crash in 2008. With trillions of dollars of shareholder wealth wiped out in a matter of months, the crash shattered the retirement dreams of many American investors.
The share price of U.S. Bancorp also fell. Yet in spite of a stock price drop of 13%, Joshua's sponsored retirement plan actually showed again on the investment.
Joshua's sponsored plan gained over 18% in value in four-and-a-half years ,while the broader market tanked around the same time. The reason is that when the stock market crashed, the sponsored plan automatically bought more shares on the cheap.
As a matter of fact, Jeremy Siegel, the famed investor and finance professor at the Wharton School of the University of Pennsylvania, called sponsored retirement plans the "bear market protector" and "return accelerator."
Lombardi Publishing: Sponsored Retirement Plans
For investors interested in SRPs, we have put together a research report titled Sponsored Retirement Plans: The Millionaire's Secret Income. In this report, you will find out how to invest in SRPs, which companies offer SRPs, and everything you need to start collecting from company sponsored retirement plans. To learn more about how to get your plan started today,
watch this free video when you click here now
Related Stories