Section 1059 Plans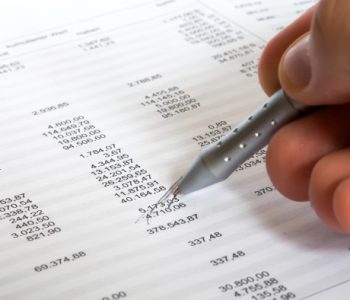 Section 1059 Plans
We recently sent out a report to readers of our Passive Monthly Income advisory about Section 1059 plans.
The response has been great. And to be honest, I'm not surprised.
If you could cash some extra checks or have some extra payments directly deposited into your brokerage accounts, would you do it? Of course you would.
In fact, thousands of investors have already cashed those checks. Those checks come from what we call "Section 1059 plans." Last year, 173 large companies paid out billions of dollars to members of Section 1059 plans.
These plans are not advertised in the mainstream media. There is very little information about them on the Internet. And the government doesn't help you find out about them, either.
What's really great about the payments from these plans is that it's your business how to spend them. You could use them to pay your mortgage for a year, or to take a luxury vacation. For income investors, these cash payments could provide a significant boost to their portfolios.
Windfall gains don't happen very often, but Barron's says that Section 1059 plan payments are "akin to receiving an unexpected tax refund." (Source: "Special Payouts: Rare but Welcome," Barron's, May 14, 2016.)
So, where exactly do these cash payments come from?
Well, Section 1059 plan payments come out of a company's profits. As we have seen, U.S. companies now have literally trillions of dollars in profits to share. U.S. companies, having booked record profits, are stashing an estimated $2.5 trillion in foreign subsidiary accounts to avoid higher taxes in the U.S.
To give you some perspective, Apple Inc. (NASDAQ:AAPL) has over $91.0 billion overseas. Pfizer Inc. (NYSE:PFE) has $80.0 billion. Microsoft Corporation (NASDAQ:MSFT) stashed $108.0 billion overseas and General Electric Company (NYSE:GE) has $104.0 billion. (Source: "US companies are hoarding $2.5 trillion in cash overseas," CNBC, September 20, 2016.)
That's where Section 1059 Plans come in. They enable big American companies to pay out the billions in cash they have accumulated. These are payments outside of regular dividends.
Companies Offering Section 1059 Plans
Here's an example. On January 13, 2017, a large energy company paid out a Section 1059 plan payment of $2.29 per share—a lump sum payment that represented a yield of 16.7% in a single day.
Note that this wasn't a quarterly dividend or other regularly scheduled payment. Instead, it was a special payment to Section 1059 plan holders.
This company usually pays a quarterly dividend of $0.06 per share. Therefore, its most recent Section 1059 plan payment was 38 times bigger than a regular dividend payment!
As I said earlier, there were 173 large companies paying Section 1059 plans last year. But the best could be yet to come.
According to Forbes, these Section 1059 plan payments "seem each day to grow more plentiful. Companies are eager to reward shareholders…So, giving out cash now…makes good sense." (Source: "Profiting From Special Dividends: Find Cash-Cow Stocks With Heavy Insider Ownership," Forbes, November 28, 2012.)
One of the things that could boost the return of Section 1059 plan members is President Donald Trump's proposed tax amnesty plan. U.S. corporations previously repatriated overseas income at a one-time reduced rate of 5.25% in 2004, the last time the federal government brought in repatriation tax reform. Nearly 850 companies repatriated an astonishing $300.0 billion.
This time, there could be hundreds of companies bringing even more cash back to the U.S., meaning a significant amount of Section 1059 plan payments could be issued in the coming weeks and months.
The best part is, it's very easy to sign up for the plan. And depending on the company, the cost of registering could be as low as $29.00.
Of course, you can also go big with the plan. Richard, who is 59 and working as a manager, now has an extra estimated $1.6 million thanks to Section 1059 plan payments he collected. Because he invested in a company that issues these payments, he's collected huge payments most investors never see.
We have put together a research report titled Section 1059 Plans: How to Collect the 3 Biggest Lump-Sum Cash Payments. In this report, you will find out how to collect Section 1059 plan payments, which companies issue the most such payments, and the enormous tax benefits of Section 1059 plans.
Moreover, you will also discover not one, but three Section 1059 plans that could hand you a massive payout in the next few weeks or months. To learn more about these Section 1059 plans, I urge you to
watch this free video when you click here now
Related Stories