Retire On This One Hot Stock: The "Magic" Chip to Accelerate Internet 50X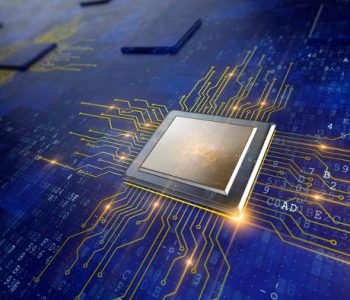 For 10 years, a small dream team of researchers have been working on a "Magic" microchip that could make the Internet up to 50x faster.
Last year, all their hard work finally paid off.
The team of scientists won the MIT Clean Energy Prize, beating 20 other competitors from around the country…
They won because this new microchip uses 95% less energy than traditional silicon chips — it runs with fiber optics, eliminating much of the need for electricity. Better still, this
Why is this important?
Their little-known company is now at the center of a major technology shift away from old Intel-like chips and into fiber-optic photonic microchips.
You need to know about it now because it won't remain undiscovered company for much longer — not with all the fast-moving developments in the semiconductor industry. This is your chance to retire on this one hot stock.
Considering this company is the only one with a patent on this technology, if the company captures just an additional 10% of the $61.3-billion microchip industry, this would be an additional $6.13 billion in revenue.
And remember, that's just taking into account a share of today's semiconductor industry.
Ultimately, this company could shake up the entire $4-trillion tech industry as the chip moves into consumer electronics over the next few years.
As you've already seen, photonic chips support greater bandwidth and carry more data at higher speeds, over greater distances, with less energy.
We are in a major transition right now for an industry that hasn't really changed microprocessors in the last half century!
History proves that the fastest-growing companies… and best-performing stocks… are usually businesses with innovative solutions to common problems.
In tech, breakthroughs that produce smaller, faster, and cheaper devices almost always inevitably make fortunes for investors.
By now it should be pretty clear to you that the company I'm telling you about is an incredible opportunity and a great hot stock to retire.
Titans like Google, Facebook, Amazon, Yahoo!, Netflix, and other cloud-based companies could be licensing this company's new technology in the next few months.
If I'm right, this could become one of the largest and most profitable breakthroughs of our lifetime.
In his viral video, our micro-cap tech reporter John Whitefoot blows the lid on this emerging industry. To get the full story on the "magic" chip that could make the Internet 50 times faster and the company behind it, I urge you to click the button below.
Click here now to see this video presentation.
Related Stories