Insurance Return Checks as an Investment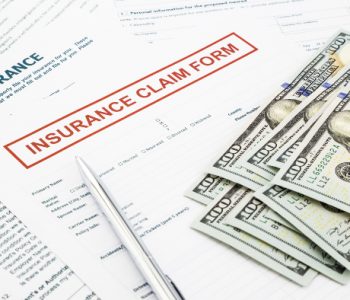 Insurance Return Checks
Last month, we sent a report to readers of our Passive Monthly Income newsletter covering "insurance return checks" (IRCs).
And it quickly became one of the most popular research reports in our company, Lombardi Publishing's, history.
Simply put, using "insurance return checks" as an investment can provide regular investors with a second source of income.
Most people have never heard of IRCs because they are never advertised. However, they have existed for many years and have been returning millions of dollars to investors.
People have been searching for, "What Are Insurance Return Checks?" Well, "insurance return checks" allow regular investors to tap into the booming insurance industry. In case you didn't know, insurance companies are running some of the most lucrative types of businesses. Be it automobile insurance, health insurance, home insurance, etc.—you name it and they are in it.
What's more is that insurance companies have been using disasters to jack up their premiums, and most of these premiums get passed on to owners of "insurance return checks." Sure, insurance companies have to settle claims, but the more claims the companies settle, the better their chances of hiking up premiums. And every time they settle a claim for one individual, not only does the individual's premium go up, but often the people in that locality feel the pain of that claim as well.
In all honesty, it's comical at times how insurance companies can hike premiums at will. The result is that insurance premiums always go up over time, but they very rarely come down. So if you are wondering, "are IRCs safe?" the answer is that as the insurance companies keep growing, investors could expect higher IRC payouts in the future.
Insurance Companies with IRCs
The following chart shows just how much an investor could have been rewarded by investing in one of the IRCs. If you had invested $10,000 into this "insurance return checks" company in July 2009 and kept it until today, your investment would have grown to $51,797.33. That's a return of 417%!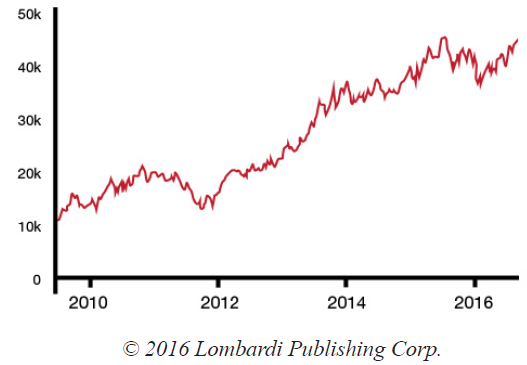 Today, the insurance industry in the U.S. is the largest in the world by revenue. As a matter of fact, the industry accounts for over three percent of our country's gross domestic product (GDP). "Big insurance" collects over $1.2 trillion in premiums every year.
Many of the top insurance companies offer a plan that allows regular investors to collect IRCs. All you have to do is fill out a simple one-page application, mail it in with a check for as little as $50.00 in some cases, and you are registered for this little-known plan with big potential returns.
Of course, you can also go big with your IRCs. For instance, Mark took advantage of the IRC plan from a leading provider of insurance to the real estate and mortgage industry. He began with a small investment some number of years ago, and today his account is positioned to collect $92,056 per year.
James has done even better for himself. This year, his IRCs could return him over $111,571 from a top insurance provider that's been around for over 175 years. Over a nine-year period, this IRC could return James over $1.0 million for his retirement.
The best part is that there is still plenty of room for growth. Despite raking in all these millions, the U.S. falls short of the top 10 countries in terms of insurance density. If insurance companies manage to further grow their business, they may be able to dish out even bigger "insurance return checks" to investors.
We have put together a research report, titled Insurance Return Checks: Your Second Source of Income. In this report, you'll find out how to invest in IRCs, which insurance companies offer the most lucrative IRCs, how to get started with only $50.00, and everything else you need to secure a solid second income from "insurance return checks." To learn more about these IRCs
watch this free video when you click here now!
Related Stories