How to Collect Auto Rebate Checks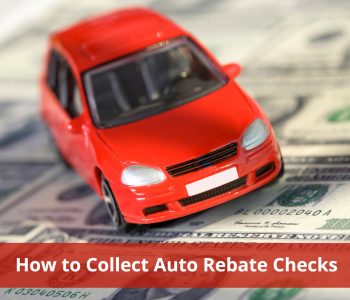 Last month, we sent a report to readers of our Income for Life newsletter on how to collect Auto Rebate Checks. The report is quickly becoming one of the most popular pieces of research in the history of our company, Lombardi Publishing.
And to be honest, I'm not surprised.
Saving for retirement these days is tough. You save for years and years, only to see the value of your retirement account drop when the market crashes.
It's a vicious cycle that keeps repeating, with each drop more terrifying than the last one. And with each drop, your dreams of retiring soon, buying a boat, and traveling the world vanish into thin air.
But it doesn't have to be that way. What we've dubbed "Auto Rebate Checks," or ARCs, could help you get the money you need for a wealthy, independent retirement.
This is not about getting a rebate from the dealership you just bought a car from. In fact, you don't need to buy a car from the company that's issuing your Auto Rebate Checks.
With the auto industry firing on all cylinders, automobile companies are returning millions of dollars annually in the form of Auto Rebate Checks.
Now, I know what you are thinking. If there is so much money in ARCs, why haven't I heard of them?
Well, the reason why so many Americans have never heard of these Auto Rebate Checks is that the car companies that give out these checks don't aggressively advertise them.
However, those who started using Auto Rebate Checks as an investment have realized that the payouts have been substantial enough to become a second source of income.
Auto companies can afford to pay so much in Auto Rebate Checks simply because the industry is booming. In 2015, automobile companies sold 17.47 million vehicles in the U.S., besting the previous record set way back in 2000.
The year 2016 turned out to be even better. According to Autodata Corp, auto sales in the U.S. totaled 17.55 million vehicles in 2016, 0.4% higher than the previous record set in 2015.
With Americans spending hundreds of billions of dollars on new vehicles every year, the auto industry's revival is putting more money into the pockets of auto workers, dealers, and automakers themselves.
This is, of course, an especially great thing for the thousands of people registered for Auto Rebate Checks.
How to Claim Your Auto Rebate Checks
If you are searching "how to register for ARCs," there is good news.
Enrolling in Auto Rebate Checks is extremely easy. All you need to do to sign up for an ARC is fill out a simple one-page application. You write down your name, address, and some other information and put your signature in the space provided at the bottom on the form. Mail it in with a check for as little as $12 and you're registered for this little-known plan.
It's as simple as that.
There is no limit on how many companies you can collect Auto Rebate Checks from. And what you do with your ARCs is entirely your business.
You could pay off your mortgage faster, travel, take care of your loved ones, or put your grandchildren through college. It's really up to you.
We have put together a research report titled Auto Rebate Checks: The Secret Millionaire Retirement Plan. In this report, you will find out which automobile companies offer the most lucrative ARCs, why even an investment novice could join and succeed at ARCs, and how to start collecting your first Auto Rebate Check by the end of next month.
To learn more about these Auto Rebate Checks, I urge you to
watch this free video when you click here now
Related Stories