Earn Big Returns from Auto Rebate Checks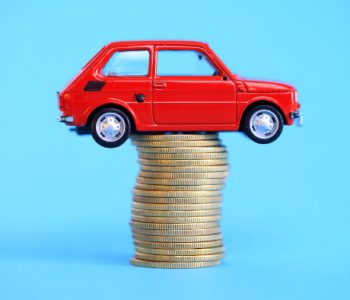 Why Auto Rebate Checks Are Great for Income Investors
If you have been following the financial markets, you would know that recent years haven't been that great for income investors. Fixed income products haven't paid much, while ultra-high-yield stocks can be risky. However, a small group of investors have been earning big returns from "auto rebate checks."
What are auto rebate checks?
Auto rebate checks, or ARCs, are paid by automotive companies to allow regular Americans to tap into the booming automotive industry. The funds American investors are getting from ARCs can be substantial enough to become their second source of income.
After investing in ARCs, you can use them to pay off your mortgage faster, travel, take care of your loved ones, or put your grandchildren through college. It's really up to you.
Auto rebate checks can also help Americans save for retirement. And after you enter retirement, ARCs can provide you with a steady stream of income.
America's Auto Industry is Firing On All Cylinders
In case you haven't noticed, America's automotive industry is firing on all cylinders. In 2015, U.S. car sales reached a whopping 17.47-million vehicles, breaking the previous record set way back in 2000.
Americans are also willing to pay more for cars than ever before. For instance, Ford Motor Company (NYSE:F) sold 780,354 units of the "F-Series" pickup truck in just one year. This is in part due to lower gasoline prices. The demand for bigger and more expensive cars has finally gone up.
In fact, automotive data provider Kelley Blue Book reported that those larger vehicles accounted for more than half of U.S. car sales in 2015. Also, the average auto transaction price has gone up to $34,428.
General Motors Company (NYSE:GM) alone sold 3.1-million vehicles, with 2015 also being the best year for their largest brand, Chevrolet, since 2007. Ford, on the other hand, just recorded their best 12-month sales period since 2006.
Foreign automakers have done great as well: BMW Group, Honda Motor Co Ltd, Hyundai Motor Co, Nissan Motor Co Ltd, KIA Motors Corporation, and Subaru Co Ltd all posted all-time-high record sales of their cars in the U.S. in 2015.
In total, Americans spent approximately $570.0 billion on new vehicles in 2015. The industry revival is putting more money into the pockets of auto workers, dealers, and the automakers themselves.
This is particularly great for investors that have registered for auto rebate checks. Why? Because the payout they collect from ARCs keeps growing.
It would be great to have auto rebate checks as investments. But how can you sign up for them? Companies with ARCs don't aggressively advertise them, which is why many Americans have never heard of them.
Still, the actual steps to sign up for the secret ARCs can be quite easy. All you have to do is fill out a simple one-page application, and the minimum investment to start the plan is as little as $12.00. And of course, depending on how big you want to go with your ARC program, you can invest a lot more.
For months now, I have been researching and finding out everything there is to know about what we call "auto rebate checks," and a few things stand out.
First, it is one of the few investment vehicles today that has both a solid history and a potentially long future.
Second, automotive companies are contractually obligated to make payments to people that have signed up for ARCs.
Third, in most years, the checks are bigger than the ones from the previous years.
In a special report titled Auto Rebate Checks: The Secret Millionaire Retirement Plan, I will show you everything you need to know to start collecting ARCs from automobile companies.  To know more about the Auto Rebate Checks, I urge you to
watch this FREE video when you click here now!
Related Stories