Newmont Corporation's 79% Dividend Hike Is No Joke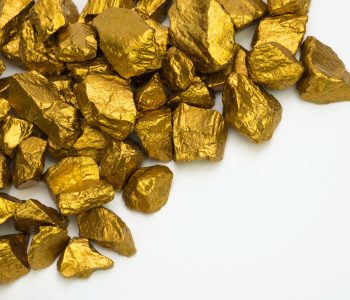 Gold Mining Company Delivering a Giant Dividend Increase
With the possibility of a war between the U.S. and Iran, gold is getting some renewed investor interest. However, even with heightened uncertainty, no one can say for sure whether the uptrend in gold prices is here to stay.
The good news is, for income investors, there are gold mining companies that provide cash returns on a regular basis. I'm, of course, talking about dividends. And one of those companies just raised its payout.
On January 6, Newmont Corporation (NYSE:NEM) announced that it plans to adopt a new quarterly dividend rate of $0.25 per share. (Source: "Newmont Announces Plan to Increase Annualized Dividend by 79 Percent to $1.00 Per Share," Newmont Corporation, January 6, 2020.)
Considering that NEM stock's prior quarterly payout was $0.14 per share, the new dividend level represents a 79% increase. The new rate will become effective upon the approval and declaration of Newmont's first-quarter dividend in April 2020.
"Our first quarter dividend will offer investors a highly competitive dividend yield and enhanced returns from owning shares of the world's leading gold company," said Newmont's president and chief executive officer Tom Palmer. (Source: Ibid.)
Indeed, while gold mining stocks aren't really known for paying hefty dividends, the massive dividend increase from Newmont brings its forward yield to 2.4%, which is higher than the average dividend yield of S&P 500 companies at the moment. Note that Newmont has been an S&P 500 component since 1969. (Source: "S&P 500 Dividend Yield," Multpl.com, last accessed January 15, 2020.)
Mind you, paying a dividend is not the only way Newmont returns cash to investors. The company is also buying back its own stock. In December 2019, its board of directors unanimously approved a stock buyback program, allowing the company to repurchase up to $1.0 billion of Newmont stock in the next 12 months. (Source: "Newmont to Repurchase up to $1 Billion of Stock," Newmont Corporation, December 2, 2019.)
By pursuing this buyback program, Newmont Corporation can reduce the company's number of shares outstanding. Therefore, over time, each remaining investor will own a larger portion of the company.
Newmont Corporation Runs a Growing Business
Now, you may be wondering whether Newmont can afford these sizable cash returns. So let's take a look at its business.
As a gold mining company, Newmont's business model is quite easy to understand: it mines gold and sells it. In order for the company to make a profit, it should sell gold at higher prices than its cost of production.
That is indeed the case, according to Newmont's latest earnings report. In the third quarter of 2019, the company's all-in sustaining costs for gold production was $987.00 per ounce, while its average realized price for gold was $1,476 per ounce. (Source: "Newmont Goldcorp Announces Third Quarter 2019 Results," Newmont Corporation, November 5, 2019.)
So Newmont was running a quite lucrative business.
During the quarter, the company's attributable gold production rose 28% to 1.6 million ounces. At the same time, its attributable gold equivalent ounce (GEO) production from other metals increased to 236,000 ounces.
Thanks to higher volumes and higher realized gold prices, Newmont generated $2.7 billion of revenue in the third quarter of 2019. That's a whopping 57% increase year-over-year.
Bottom-line results improved as well. For the reporting quarter, Newmont Corporation generated adjusted net income of $292.0 million, or $0.36 per diluted share, up from the $175.0 million or $0.33 per diluted share earned in the year-ago period.
The best part is that the company generated $365.0 million of free cash flow in the third quarter. The amount not only was a staggering 137% increase year-over-year, but also easily covered the total dividend payment of $109.0 million to common stockholders for the quarter.
Bottom Line on Newmont Corporation
In the past, gold mining stocks weren't exactly the go-to choice for income investors. But under the current global geopolitical environment, the yellow metal just might have another one of its shining moments.
As it stands, Newmont Corporation already runs a solid business. And with a huge dividend increase, NEM stock could be worth a look for income investors.