Newfoundland Capital Corporation Reports Earnings and Hikes Dividends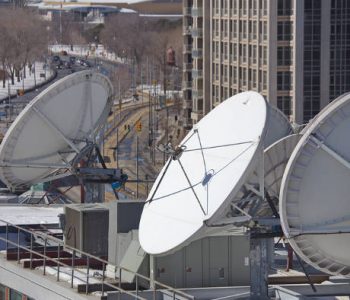 33% Increase in Annual Dividend Rate
New York, NY—Radio broadcasting companies are not exactly known as go-to investments for income investors. But this one just announced a double-digit increase in dividends.
On Thursday, August 11, Newfoundland Capital Corporation (TSE:NCC.A, NCC.B) announced that its board of directors has approved an annual dividend rate of $0.20 per share. This represents a 33.3% increase from its current annual rate of $0.15 per share. (Source: "Newfoundland Capital Corporation Limited Announces Declaration of Dividend," Newfoundland Capital Corporation, August 11, 2016.)
As a result, the board has declared a dividend of $0.10 per share on each of the company's Class A subordinate voting (NCC.A) and Class B common (NCC.B) shares. The dividend will be payable on September 15, 2016 to shareholders of record as of August 31.
Newfoundland Capital Corporation is a Canadian broadcasting company. It owns and operates Newcap Radio, which is one of Canada's leading radio broadcasters, with 95 licenses across the country. The company's portfolio of radio assets includes 80 FM and 15 AM licenses.
With this increase, Newfoundland Capital Corporation has an annual dividend yield of 2.17%.
Along with the dividend hike, the company also reported financial results. In the second quarter of 2016, revenue grew four percent year-over-year to $44.2 million. The increase was mainly driven by growth in Toronto and Ottawa as a result of strong listener ratings in those markets. (Source: "Newfoundland Capital Corporation Limited Second Quarter 2016 Period Ended June 30 (unaudited)," Newfoundland Capital Corporation, August 11, 2016.)
The company generated $8.4 million in profit, up 39% year-over-year. The increase was primarily due to higher revenue and lower interest expense. Moreover, in the year-ago period, there was higher provision for income taxes due to changes in future corporate income tax rates, which caused a one-time increase of $0.6 million in deferred tax expense.
"The Company's success in the second quarter was a result of strong listener ratings that allowed us to grow revenue and EBITDA," remarked Rob Steele, president and CEO of the company. "We are pleased with the Company's overall results as many of our stations outperformed their respective markets, helping to compensate for certain regions where we have faced challenges this year." (Source: Ibid.)