Newcrest Mining to Pay $0.075 Per Share Final Dividend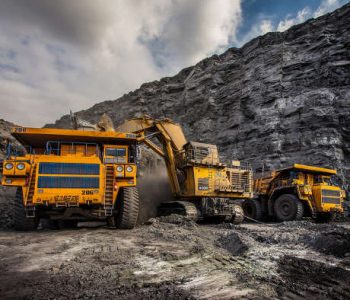 Underlying Profit Drops 24% on Gold, Copper Prices
Newcrest Mining Ltd. (ASX:NCM) said it will pay a final dividend of $0.075 a share for 2016 after reporting a 12% decline in its net earnings.
The company said in an announcement that the dividend will be paid via conduit foreign income and exempt from withholding tax. The company changed its reporting currency to the U.S. dollar from the Australian dollar in December 2015. (Source: "Financial Year 2016 Full Year Results & Update," Investor Relations, Newcrest Mining Ltd., August 15, 2016.)
The underlying profit for the fiscal year, ended June 30, dropped 24% to $323 million on sales of $3.295 billion from $3.6 billion in the previous years.
"Newcrest's financial performance in the 2016 financial year was solid, with all sites contributing positive free cash flow and the Group achieving a 27% reduction in net debt," said Sandeep Biswas, Newcrest's managing director and chief executive officer, in the release . "The resulting improvement in Newcrest's target financial metrics, together with Newcrest's profitability and market conditions, has given the Board confidence to announce a final unfranked dividend of $0.075  per share." (Source: Ibid.)
Biswas explained that the company has identified a range of opportunities to improve its performance in fiscal year 2017, adding that with gold output at 2.430 million ounces and copper production at 83,000 tons, Newcrest was likely to achieve its yearly targets, despite some challenges.
Newcrest said underlying profit was $101 million lower than the prior period, primarily driven by lower realized gold and copper prices, the suspension of operations at Gosowong, Indonesia in February 2016, higher depreciation cost, and lower copper sales. (Source: Ibid.)
Improved operational and financial performance at Lihir, Papua New Guinea; costs saving from the weakening of all key operating currencies against the U.S. dollar; lower energy prices; and lower income tax expense compared to the prior period helped Newcrest to offset some of these losses, the statement said.
Sales from gold declined three percent to of $2.857 billion as gold prices fell five percent to $1,166 per ounce in the current period, compared to $1,221 per ounce the year prior. (Source: Ibid.)
The company said it was able to offset the decline in the gold price impact by a one percent increase in gold sales volumes.
"Production and associated sales volumes in the current period were adversely impacted by the suspension of operations at Gosowong and lower ore volume and mill grades at Telfer,'' the financial statement reads.
Copper sales plunged 35% to $403 million in the period, mainly because of a 24% cut in the average realized copper price, which was $2.21 per pound in the current period, compared to $2.89 per pound in the prior period.