New Residential Investment Corp: Lock in a 12.3% Yield by Dec. 27?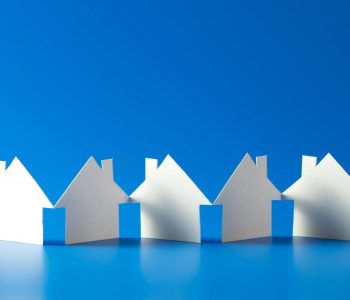 A High-Yield Stock to Think About
During the holiday season, there's usually not that much going on in the stock market. But for those who are hunting for oversized dividends, there might be a high-yield opportunity that's worth considering before the end of December.
I'm talking about New Residential Investment Corp (NYSE:NRZ), a real estate investment trust (REIT) headquartered in New York City. The company follows a very generous dividend policy that amounts to a yield that's higher than the vast majority of stocks trading in today's market.
If investors want to lock in that staggering yield, they will need to hurry. That's because the company will soon be mailing out another round of dividend checks. To be eligible for that payment, investors would need to act by December 27.
Let me explain why.
When people talk about REITs, they are usually referring to companies that own real estate properties and rent them out to tenants. The landlord-like business model has been working well for decades. At many REITs, most of the rent checks are eventually passed on to shareholders through regular dividend payments.
New Residential Investment Corp, on the other hand, is a bit different. While the company is structured as a REIT, it focuses on the financing side of the real estate business. New Residential was spun off from mortgage REIT Newcastle Investment Corp in May 2013 and is now a leading provider of capital and services to the mortgage and financial services industries.
As of September 30, NRZ's portfolio consisted of mortgage servicing rights and servicer advances (42%), residential securities and call rights (28%), residential loans (19%), cash (10%), and consumer loans (1%). (Source: "New Residential Investment Corp. Quarterly Supplement Third Quarter 2019," New Residential Investment Corp, last accessed December 18, 2019.)
The company has grown its dividends by quite a bit since its inception.
After New Residential Investment stock started trading, the company made its first quarterly dividend payment—an amount of $0.07 per share—on July 31, 2013. Today, the REIT has a quarterly dividend rate of $0.50 per share, representing a total payout increase of more than 600%. (Source: "Dividends for New Residential Investment Corp. (NRZ)," New Residential Investment Corp, last accessed December 18, 2019.)
With NRZ stock trading at $16.22 per share, the quarterly dividend rate comes out to an annual yield of 12.3%.
Is the Dividend Safe at New Residential Investment Corp?
Now, given that most other companies are yielding much less than New Residential, it's only natural to ask whether this REIT can actually afford its payout. So let's take a look at the financials.
New Residential last reported earnings on October 25. The report showed that, in the third quarter of this year, the REIT generated core earnings of $0.50 per diluted share. While the amount covered its quarterly dividend payment of $0.50 per share, it did not leave any margin for error. (Source: "New Residential Investment Corp. Announces Third Quarter 2019 Results," New Residential Investment Corp., October 25, 2019.)
Looking at the year-to-date numbers, we see that New Residential's core earnings totaled $1.55 per share in the first nine months of 2019. For this period, the company paid three quarterly dividends totaling $1.50 per share. Once again, the payout was covered, but the margin of safety was a bit thin.
As is the case with most double-digit yielders, I wouldn't call New Residential Investment stock a slam dunk. But it should be noted that the company has always been willing to return cash to investors through dividends. Since New Residential Investment Corp.'s inception, it has paid out more than $3.0 billion in dividends.
Lock in a 12.3% Yield by December 27?
For investors who want to lock in this massive yield, the clock is ticking.
On December 16, New Residential's board of directors declared a cash dividend of $0.50 per common share for the fourth quarter of 2019. The dividend will be paid on January 31, 2020 to shareholders of record as of December 31, 2019. (Source: "New Residential Investment Corp. Declares Fourth Quarter 2019 Common and Preferred Stock Dividends," New Residential Investment Corp, December 16, 2019.)
Other than the payment date and the record date, another important date is the ex-dividend date. On this particular day, the stock will be trading ex-dividend, meaning the buyer of the stock won't be entitled to the next payment. Instead, the dividend will go to the seller.
In the case of NRZ stock's next payment, the ex-dividend date is December 30.
Therefore, if investors want to collect the upcoming dividend check from New Residential Investment Corp., they would need to own the company's shares before December 30. And since December 28 and 29 fall on a weekend, the last day to take action would be December 27.