New Residential Investment Corp: 100% Dividend Increase Is No Joke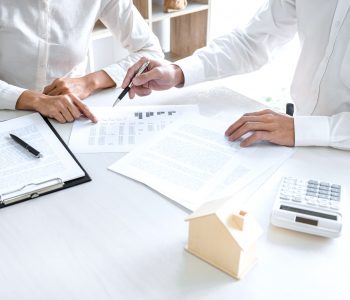 This Dividend Stock Just Doubled Its Payout
In today's market, few things cheer up investors more than a sizable dividend increase. At the end of the day, stock prices will always fluctuate, but dividends are cash returns that investors get to earn with a degree of certainty.
And that's why on June 23, New Residential Investment Corp (NYSE:NRZ) was soaring.
After the market closed on June 22, New Residential announced that its board of directors had declared a cash dividend of $0.10 per common share for the second quarter of 2020. The amount represents a 100% increase from the company's prior quarterly dividend of $0.05 per common share. The new dividend will be paid on July 31 to shareholders of record as of July 2. (Source: "New Residential Investment Corp. Declares Second Quarter 2020 Common and Preferred Stock Dividends," New Residential Investment Corp, June 22, 2020.)
"While the COVID-19 pandemic wreaked havoc on markets during the first quarter, we have seen strong improvement throughout the second quarter as government stimulus programs and positive market sentiment have helped stabilize markets. During the second quarter, our operating company has continued to perform well, non-agency asset values have increased, and we have meaningfully decreased the mark to market exposure of our portfolio," said NRZ's Chairman, President, and Chief Executive Officer Michael Nierenberg.
He added, "We are confident that our operating business and investment portfolio will continue to help create value for our shareholders." (Source: Ibid.)
Investors liked the news. During the trading session on the following day, New Residential Investment stock shot up more than eight percent.
With the new payout announcement, NRZ stock provides an annual dividend yield of about five percent.
New Residential Investment Corp Is Making a Comeback
New Residential Investment Corp provides capital and services to the mortgage and financial services industry. The company's portfolio consists of mortgage servicing related assets, residential securities and loans, and consumer loans.
Also, NRZ chooses to be regulated as a real estate investment trust (REIT), meaning it needs to return at least 90% of its profits to shareholders in the form of dividends. In return, a REIT pays little to no income tax at the corporate level. By acting as pass-throughs, REITs have become the higher-yielding names in the stock market.
Now, I should point out, it wasn't always sunshine and rainbows for this mortgage REIT. In particular, on March 31, the company announced a reduction in its quarterly dividend rate from $0.50 per common share to $0.05 per common share.
The reason was related to the COVID-19 pandemic. At that time, management said that as "market dislocations have put significant downward pressure on asset values," they decided to de-risk, increase liquidity, and protect the company's book value. (Source: "New Residential Investment Corp. Declares First Quarter 2020 Common and Preferred Stock Dividends and Announces Company Updates," New Residential Investment Corp, March 31, 2020.)
So, what this means is that, even though the company has just doubled its dividend, it is still paying quite a bit less than before.
Still, investing is a forward-looking business. Because New Residential Investment stock is starting with a low payout after the coronavirus outbreak, there could be more dividend hikes to look forward to.
You see, the company reported earnings on May 5. The report showed that, in the first quarter of 2020, New Residential Investment Corp generated core earnings of $0.48 per diluted common share. The amount was substantially more than its common stock dividend of $0.05 per share declared for the quarter. (Source: "New Residential Investment Corp. Announces First Quarter 2020 Results," New Residential Investment Corp, May 5, 2020.)
In response to the unprecedented volatility, the company sold down around $27.9 billion in assets and substantially deleveraged its balance sheet. By April 30, the REIT's investment portfolio was 61% smaller than it was at the end of 2019. The company also had $517.3 million in cash at the end of April, and it has increased its advance financing capacity by up to about $1.8 billion.
Thanks to these strategic moves, the company should be in a better position to navigate the uncertain market environment.
Investors love a comeback story. If New Residential Investment Corp continues to raise its dividends in the quarters ahead, market participants might be able to reward it with a higher stock price. When that happens, shareholders of NRZ stock would not only receive bigger dividend checks, but also earn some capital gains.