New Report Reveals Eye-Popping Stats on the Student Loan Crisis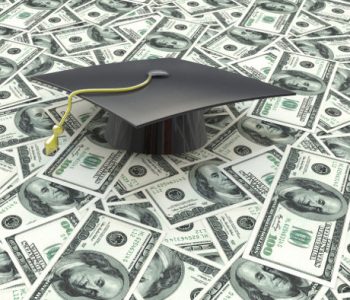 Number of Older Student Loan Borrowers Quadrupled in the Last Decade
You often hear about how Millennials are graduating with tens of thousands of dollars in student loan debt. But a new report indicates that the fastest-growing group in the student loan market is not Millennials, but older Americans.
On Thursday, January 5, the Consumer Financial Protection Bureau released a new report, titled Snapshot of Older Consumers and Student Loan Debt. It showed that, from 2005 to 2015, the number of Americans age 60 and older with student loans quadrupled from around 700,000 to 2.8 million. Moreover, the average amount they owned nearly doubled over that decade, from $12,100.00 to $23,500.00. (Source: "CFPB Warns Student Loan Servicing Problems Can Jeopardize Long-Term Financial Security for Older Borrowers," Consumer Financial Protection Bureau, January 5, 2017.)
The report noted that many older borrowers are living on fixed incomes. They may also have other debts going into retirement, such as from their mortgage, credit cards, and automobile. In 2015, nearly 40% of federal student loan borrowers age 65 and older were in default.
Survey results showed that 73% of these older borrowers took out student loans to finance their children's and/or grandchildren's education. That is, only 27% of the surveyed older borrowers took out student loans for their own or their spouse's education.
"It is alarming that older Americans are the fastest growing segment of student loan borrowers," said Richard Cordray, director of the Consumer Financial Protection Bureau, in a press release on Thursday. "Many of these older Americans are helping to finance their children's or grandchildren's education while living on a fixed income. We are concerned that student loans are contributing to financial insecurity for many older Americans and that student loan servicing problems can add to their distress." (Source: Ibid.)
Note that unpaid student loans could affect certain federally protected benefits, such as Social Security. The report said that the number of borrowers age 65 and older who had their Social Security benefits offset because of unpaid student loans increased from 8,700 in 2005 to 40,000 in 2015.