New Mountain Finance Corp.: This 10.4% Dividend Yield is Worth a Look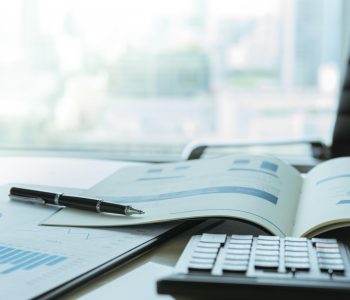 iStock.com/utah778
1 High-Yield Stock to Consider
Today's article highlights one of the most overlooked high yield companies in the current stock market, New Mountain Finance Corp. (NYSE:NMFC).
Based in New York City, New Mountain Finance Corp. is a closed-end investment company. It invests in America's middle market businesses that operate in "defensive growth" industries.
Now, I know what you're thinking: "Income investors are well familiar with defensive industries and growth industries, but what are 'defensive growth' industries?"
Well, according to New Mountain Finance Corp., its target defensive growth companies usually have several desirable characteristics, including acyclicality, sustainable secular growth drivers, niche market dominance, high barriers to entry, recurring revenue, strong free cash flow and high return on assets, among others.
Note that New Mountain focuses on lending to middle-market companies, which typically have annual earnings before interest, tax, depreciation and amortization of between $20.0 million and $200.0 million. Because middle-market businesses are not as established as the large cap companies, most banks don't want to lend to them, meaning they have to pay higher interest rates to get financing.
And that's where New Mountain found its opportunity. By providing financing solutions to middle-market businesses in "defensive growth" industries, primarily through debt investments, the company can collect an oversized stream of interest income.
As of December 31, 2017, New Mountain Finance Corp. had investments in 85 portfolio companies. The yield on cost of these investments stood at 10.3%. (Source: "Q4 2017 Earnings Presentation," New Mountain Finance Corp., last accessed March 2, 2018.)
Moreover, since New Mountain chooses to be regulated as a business development company, it is required by law to pass at least 90% of its profits to shareholders in the form of dividends. In return, the company pays little to no income tax at the corporate level.
With a steady interest income stream and a mandatory distribution requirement, New Mountain has become one of the most generous dividend-paying companies in the current stock market. NMFC stock pays quarterly dividends of $0.34 per share, translating to a staggering annual yield of 10.4%.
And the best could be yet to come. Financial market participants are currently expecting quite a few rate hikes from the U.S. Federal Reserve. While higher interest rates could translate to higher debt repayment burdens for many consumers and businesses, they would actually be a catalyst for this business development company.
This is because as of December 31, 2017, approximately 85% of New Mountain's total investments bore interest at floating rates, while more than half of its debt was borrowed at fixed rates. So when interest rates rise, the company would generate substantially higher interest income, while its debt repayment burden would increase by a smaller amount. That would lead to higher profits on the bottom line.
In fact, management has estimated that if the benchmark interest rates rise by 100 basis points, which is a possibility in 2018, the company would earn an additional $0.10 per share in adjusted annual net investment income. That would represent a 7.4% increase compared to the base case scenario with no interest rate increase.
The best part is, investors don't have to wait for the Fed to raise rates to lock in that return. New Mountain's double-digit yield is already covered by its current operations. In the fourth quarter of 2017, the company generated net investment income of $0.35 per share, which was more than its cash distribution of $0.34 per share. In full-year 2017, the company generated net investment income of $1.38 per share while declaring $1.36 per share of total dividends. That translated to a payout ratio of 98.5%. (Source: "New Mountain Finance Corporation Announces Financial Results For The Quarter And Year Ended December 31, 2017," New Mountain Finance Corp., February 28, 2018.)
Ideally, I'd like to see a lower payout ratio as it would leave a wider margin of safety. But among companies that offer double-digit yields, a fully-covered dividend is already a rare find. Adding in New Mountain Finance Corp.'s potential to generate higher profits under the rising interest rate environment, the stock could represent an opportunity for yield-seeking investors.