Nestle: Dan Loeb is Buying This Top Dividend Stock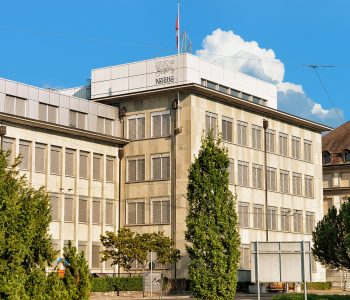 "This Could Trigger a Dividend Boom For Investors"
Billionaire Dan Loeb just made a multi-billion bet on Nestle SA (ADR) (OTCMKTS:NSRGY), and income investors should take note.
On Sunday, Loeb's hedge fund Third Point announced a 40-million share stake in the Swiss goods giant. The position totals $3.5 billion in size, including options. (Source: "Dan Loeb Letter On Nestle," ValueWalk, June 25, 2017.)
And he's pushing for big changes. According to the investor letter, Loeb wants Nestle to increase stock buybacks, downsize its product portfolio, and sell off its stake in L'Oreal SA. Loeb also sees room for significant margin improvement, coming from a combination of layoffs and other cost-cutting measures.
"It is rare to find a business of Nestle quality with so many avenues for improvement." Loeb wrote in a letter to management. "We believe our recommendations to Nestle management, if taken together, would dramatically boost the growth profile and earnings power of the company."
Income investors should take note for a couple of reasons.
First, activists like Loeb can unlock significant amounts of value hidden in a business. These investors shake up tired companies by firing lousy managers, changing incentive structures, and spinning off underperforming assets. This can light a fire underneath a stock, creating an overnight windfall for shareholders.
We saw this happen at Whole Foods Market, Inc. (NASDAQ:WFM). In April, I told readers to buy the stock after hedge fund JANA Partners LLC announced a stake in the company. Amazon.com, Inc. (NASDAQ:AMZN) bought the company a few weeks later, resulting in a fast 25% profit for subscribers.
Nestle is too big to get taken over. The company, though, has a lot of room to squeeze costs out of its business. That could provide a big boost to earnings (and by extension the stock price) over the next few years.
Second, Loeb could trigger a wave of dividends. Today, the company owns some 2,000 brands across food, beverages, and health services. Loeb wants a full portfolio review of these operations, selling off any underperforming businesses.
Loeb also wants to sell off Nestle stake in L'Oreal. The position, in his view, offers no strategic benefit for investors. Shareholders should be given the choice whether they want to invest in Nestle or some combination of Nestle and L'Oreal.
Such measures would free up a huge amount of capital. Today, Nestle pays an annual distribution of $2.28 per share, which comes out to an annual yield of 2.2%. Loeb, however, will likely push for a combination of dividend hikes and stock buybacks. Selling off L'Oreal alone could fund a 10% special dividend.
Investors should watch this story closely. Dan Loeb's $3.5-billion position represents one of the biggest stock investments in history, but it's tiny compared to the total size of Nestle. Whether his efforts succeed will depend on a lot of closed door negotiations with management teams.
That said, a successful campaign could earn shareholders a windfall. Nestle represents a tired, bureaucratic company due for a shakeup. If Loeb succeeds, it could trigger a dividend boom for investors.