NCMI Stock: A Little-Known Dividend Stock with a 15.5% Yield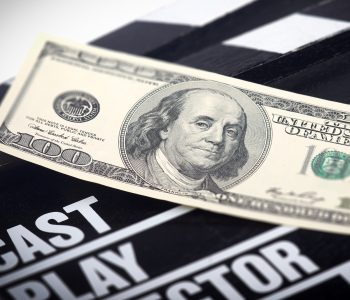 iStock.com/michaelquirk
Should Investors Consider This High-Yield Stock?
Today's highlight is a high-dividend stock that's currently offering a 15.5% yield.
The company is National CineMedia, Inc. (NASDAQ:NCMI), which may not be a familiar name to most income investors. However, if you went to the movies recently, chances are you've seen its product.
No, I'm not referring to the actual movies; I'm talking about the 10 minutes or so of advertisements before every movie starts.
National CineMedia is an advertising company. It sells the pre-show screen time to companies that want to reach movie audiences.
Cinema advertising may be a niche market, but it is a market dominated by National CineMedia. Right now, the company operates the largest digital in-theater advertising network in North America, with access to more than 20,600 screens. The network connects companies with movie audiences in 48 states and the District of Columbia.
According to Neilson, National CineMedia's pre-show program is presented at theaters that welcome more than 769 million moviegoers every year. In the market of cinema ads, National CineMedia is by far the biggest player, with a 50% screen share. (Source: "Investor Presentation," National CineMedia, Inc., last accessed September 13, 2017.)
A key reason behind National CineMedia's dominance in the cinema advertising business is its relationship with theater chains. The company came into existence in 2005 as a joint venture between American MultiCinema Inc and Regal CineMedia Holdings LLC. In the same year, Cinemark Media Inc joined as a founding member.
With an affiliation with some of the biggest theater chains, National CineMedia had a huge network to begin with. And the company was able to maintain its dominance to this day.
In a niche market, having a dominant position gives the company pricing power. If someone wants to advertise to moviegoers in America, their ad will reach the most viewers when it's shown on National CineMedia's network. That pricing power is why the company has been generating serious cash flows since its initial public offering (IPO) in 2007.
Generous Distributions
For income investors, NCMI stock stands out because of its generous payout. With a quarterly dividend rate of $0.22 per share, the company has an annual yield of 15.5%.
The payout has been growing, too. Since National CineMedia went public in 2007, the company has raised its quarterly dividend rate four times, with a total increase of 47%. (Source: "Dividend History," National CineMedia, Inc., last accessed September 13, 2017.)
Of course, one of the reasons behind the company's high dividend yield is the downturn in its share price. Some investors are concerned that, as on-demand video streaming takes main stage, theater chains won't get as much business as before.
That might not really be the case, however. The latest blockbuster films are usually shown exclusively in brick-and-mortar theaters before they become available online. Moreover, movie fans go to the cinema for the experience, not just for the content. With the largest in-theater advertising network in North America, National CineMedia could continue its success.
Beaten-down stocks can offer some of the highest yields. While most stocks plunge for a good reason, income investors who are searching for yield may find NCMI stock worth considering.
Also Read:
10 Highest-Paying Dividend Stocks for 2017
5 High-Yield Preferred Stocks for 2017