NNN Stock: Top Retirement Stock Pays a Growing Yield of 4.4%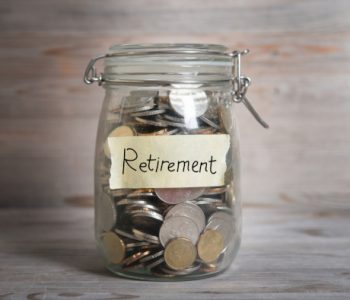 iStock.com/szefei
Own National Retail Properties, Inc. for Growing Dividends
For retirement investors, few things are better than a steadily increasing stream of dividends. The good news is, National Retail Properties, Inc. (NYSE:NNN) provides precisely that.
Headquartered in Orlando, Florida, National Retail Properties is a real estate investment trust, or REIT. As the name suggests, the company specializes in retail properties. Its portfolio consists of 2,800 properties in 48 states totaling 29.1 million square feet. (Source: "Investor Update," National Retail Properties, Inc., last accessed August 27, 2018.)
National Retail Properties has been around for more than three decades. To maintain its REIT status, the company must pay out more than 90% of its taxable income to shareholders through dividends every year.
Right now, National Retail Properties has a quarterly dividend rate of $0.50 per share, which comes out to an annual yield of 4.4%.
The yield itself may not seem that impressive, but note that with consistent dividend increases, investors of NNN stock will likely collect a much higher yield on cost than today's numbers suggest.
You see, National Retail Properties has raised its dividend every year since 1990. The latest payout increase, which was announced on July 16, 2018, marked its 29th consecutive annual dividend increase. (Source: "Dividends," National Retail Properties, Inc., last accessed August 27, 2018.)
In other words, National Retail Properties is a Dividend Aristocrat, a company with at least 25 consecutive years of dividend increases.
Of course, past performance does not guarantee future results. But in the case of National Retail Properties, the company is well-positioned to continue its dividend increase track record.
Let me explain…
NNN Stock: Rising Dividends Backed by a Rock-Solid Business
As an equity REIT, National Retail Properties is basically a giant landlord. Because tenants have to pay rent every month, the company can generate a predictable stream of cash flow.
The business is further solidified by high occupancy rates. As of June 30, 2018, National Retail Properties' portfolio had a strong occupancy rate of 98.5%. Moreover, the company's portfolio occupancy has never dipped below 96.4% in the past 15 years. (Source: "Second Quarter 2018 Operating Results Announced by National Retail Properties, Inc.," National Retail Properties, Inc., August 1, 2018.)
At the same time, the company's tenants tend to stay for the long term. If you've ever rented out a house or apartment, you'd know that finding a tenant who's willing to sign a one-year lease is not easy. At National Retail Properties, though, the initial lease term on its properties is usually between 10 and 20 years.
By the end of June 2018, the company's portfolio had a weighted average remaining lease term of 11.5 years. This greatly improves NNN's cash flow stability. And with rent checks regularly coming in, the company can keep dishing out outsized dividend checks to shareholders.
With the company using "NNN" as its ticker symbol, you probably guessed that National Retail Properties focuses on making triple net leases. And you'd be right: the tenants, rather than the landlord, are responsible for paying the property taxes, maintenance, and insurance premiums on the leased properties. By not paying these property-related expenses, NNN can keep more of its rental income, which can then be distributed to investors.
And if you are concerned about how headwinds in the retail industry will affect the business of the company's tenants, don't worry. Right now, the top five tenant groups in NNN's portfolio by base rent are convenience stores, restaurants, automotive service centers, family entertainment centers, and health and fitness clubs. These businesses provide a service or experience rather than selling a physical product, meaning that they can continue to make money even when the e-commerce industry further expands.
Improving Financials
Frankly, the real estate business is more known for its stability rather than growth. But even with this simple landlord business model, National Retail Properties has churned out some decent growth numbers.
In the second quarter of 2018, NNN generated $155.5 million of revenue, representing a 6.8% increase year-over-year. Core funds from operations came in at $0.68 per share, up 6.3% from the year-ago period.
Note that this $0.68-per-share of core funds from operations easily covered its second-quarter dividend of $0.475 per share.
In the first six months of 2018, National Retail Properties earned core funds from operations of $1.35 per share while paying total dividends of $0.95 per share. So again, the company has left a sizable margin of safety. (Source: Ibid.)
Bottom Line on NNN Stock
There are stocks with higher yields than NNN. But due to its rock-solid dividend safety and consistent dividend increases, National Retail Properties remains a top pick for retirement investors.