National Retail Properties, Inc.: Small Dividend Hike Could Mean a Lot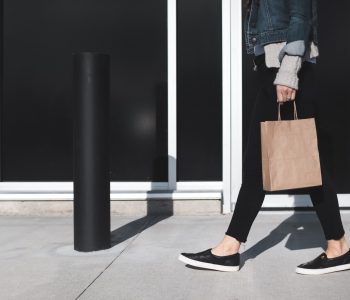 Could This Be a Turnaround?
If you've been following real estate investment trusts (REITs), National Retail Properties, Inc. (NYSE:NNN) should sound familiar. It is one of the bigger players in the business, and it has dished out some generous dividends over the years.
National Retail Properties owns, as its name suggests, retail properties. And that means it hasn't exactly been an investor favorite this year.
You see, the COVID-19 pandemic has resulted in the government-ordered closure of numerous businesses, including a wide range of retailers. Therefore, if you have retailers as tenants, collecting rent in the last few months may not have been as easy as before.
And that was something National Retail Properties has had to deal with. In its first-quarter earnings release, the company said that, as of April 29, it had collected around 52% of rent that was originally due in April. Meanwhile, tenants representing approximately 37% of the REIT's annualized base rent have requested short-term rent deferrals of usually 30 to 90 days. (Source: "First Quarter 2020 Operating Results Announced by National Retail Properties, Inc.," National Retail Properties, Inc., May 4, 2020.)
That does not sound like good news. It didn't help that, during the first quarter-earnings conference call, National Retail Properties' president and chief executive officer Jay Whitehurst said, "Our board will continue to review our dividend policy as we work through the current economic turmoil, and by no means is our dividend untouchable." (Source: "National Retail Properties, Inc. (NNN) CEO Jay Whitehurst on Q1 2020 Results – Earnings Call Transcript," Seeking Alpha, May 4, 2020.)
Unsurprisingly, NNN stock has not been a hot commodity lately. It started the year trading at $52.38 per share and plunged quickly during the market downturn in March. And while the S&P 500 index has made a strong recovery since then, erasing most of its losses year-to-date, National Retail Properties stock is still deep in the red.
But then, this happened.
On July 15, the company's board of directors declared a quarterly cash dividend of $0.52 per share, representing a one percent increase from the previous payout. The dividend will be paid on August 14 to shareholders of record as of July 31.
"National Retail Properties is pleased to make 2020 our 31st consecutive year with an annual dividend increase. This impressive streak is a powerful indicator of the value of our consistent, long-term strategy and business model," said Whitehurst in a press release. (Source: "Common Dividend Declared by National Retail Properties, Inc.," National Retail Properties, Inc., July 15, 2020.)
At a time when dividend cuts are not uncommon among REITs, and with the National Retail Properties CEO saying the dividend is by no means "untouchable," investors would be pretty glad if NNN can maintain its payout. As it turns out, the company not only keeps paying shareholders, but is also giving them a raise.
Investors liked the news. On the day of the dividend hike, NNN stock surged 4.7%. The company provides an annual dividend yield of about six percent.
Bottom Line on National Retail Properties, Inc.
At the end of the day, keep in mind that National Retail Properties' portfolio has the potential to generate solid rental income. As of March 31, the portfolio consisted of 3,125 properties totaling approximately 32.5 million square feet. These properties were diversified across 48 states and had a weighted average remaining lease term of 11.1 years.
The company has not reported monthly rent collections for May and June yet, so investors will have to wait for its second-quarter earnings report to see those numbers. While the impact from COVID-19 will certainly be present, it will likely be temporary. Once the situation improves, I wouldn't be surprised to see more investors warm up to National Retail Properties stock.
Nowadays, earnings can be adjusted, but cash dividends still have to be paid in cash. The fact that National Retail Properties, Inc. is increasing its cash dividend during a challenging economic environment should be considered a sign of strength.