National Oilwell Varco Cuts 6,000 Jobs in the First Quarter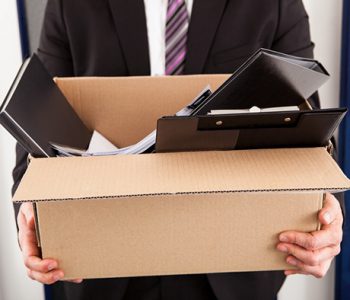 The terrible situation in the oil and gas sector needs little introduction. So it shouldn't come as a surprise that a manufacturer of equipments and components used in oil and gas drilling is also suffering. In the first quarter, National Oilwell Varco Inc. (NYSE: NOV) had another sizable layoff.
During its earnings conference call on Thursday April 28th, Chief Executive Officer Clay Williams said that the company had reduced its workforce by nearly 6,000 employees. Moreover, it has closed or is in the process of closing down 200 facilities worldwide. (Source: "National Oilwell Varco Clay C. Williams on Q1 2016 Results – Earnings Call Transcript,' Seeking Alpha, April 29, 2016.)
The blunt reality is, business has been declining at National Oilwell Varco. In the first quarter, revenue dropped 55% year-over-year and 20% sequentially to $2.19 billion. Bottom line was just as bad. The company reported a net loss of $119 million, translating to a loss of 32 cents per share. This compares to a profit of $310 million, or earnings of 76 cents per share in the first quarter last year. (Source: "National Oilwell Varco Reports First Quarter 2016 Results," National Oilwell Varco Inc, April 28, 2016.)
"Oil prices and oilfield activity continued to plummet during the first quarter of 2016, causing our customers to cut spending to bare minimum levels," admits Clay Williams, Chief Executive Officer of NOV. "The fifth quarter of this extraordinary downcycle saw our revenues decline sharply once again, leading us to intensify our cost reduction efforts." (Source: Ibid.)
In response to such strong oil price headwinds, the company has put in a lot of effort into downsizing. And there were some results. In the first quarter, SG&A expenses declined $31 million sequentially and was down 34% compared to late 2014.
With savings from downsizing, the company is investing in future technologies. In the quarter, NOV invested $110 million on engineering, research and development into emerging technologies and products. If the situation improves in the oil sector, this could give National Oilwell Varco some competitive advantage.
Related Articles