National General Holdings Raises Dividend by 33%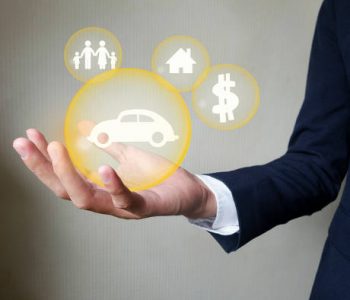 Underwriting Business Boosts Profits
New York, NY — National General Holdings Corp (NASDAQ:NGHC) announced today that its board approved a 33% increase in its quarterly dividend to $0.04 per share for its common stock-holders, according to a statement released today. (Source: "BRIEF-National General Holdings increases dividend," Reuters, August 4, 2016.)
The dividend hike was announced after the insurer reported net income of $44.3 million, or $0.41 per diluted share, compared to $33.8 million, or $0.35 per diluted share, in the second quarter of 2015. The second quarter's operating earnings were $46.4 million or $0.43 per diluted share, compared to $36.1 million or $0.38 per diluted share in the second quarter of 2015, the company said in a statement.
"Our second quarter results reflect the strength of our business model and the progress we have made developing National General's diversified capabilities. We continued to produce significant top line growth and strong underwriting profitability," said Barry Karfunkel, National General's president and CEO. (Source: "National General Holdings Corp. Reports Second Quarter 2016 Results," Globe Newswire, August 1, 2016.)
National General Holdings, headquartered in New York City, is a specialty personal lines insurance holding company. It provides personal and commercial automobile, homeowners, umbrella, recreational vehicle, motorcycle, supplemental health, and other niche insurance products.
The company's stock was down more than one percent in today's trading in New York, trading at $21.16.
"From a development standpoint a number of exciting events happened in the quarter. We closed on the Century-National acquisition which expands our preferred home and auto premium on the west coast and announced the acquisition of Direct General Insurance which, upon closing, will add a direct marketing distribution channel to our core non-standard auto business," Karfunkel added. (Source: Ibid.)
Total revenue grew by $274.9 million, or 51.9%, to $804.6 million, driven by the aforementioned premium growth, service, and fee income growth of $32.3 million, or 47.9%, and net investment income growth of $11.2 million, or 69.4%. This was partially offset by a $3.3 million decline in ceding commission income.
Second-quarter 2016 operating earnings include approximately $18.4 million, or $0.11 per share, of losses related to hail storms that occurred in San Antonio and Dallas, Texas in April 2016, the statement said.
"Gross written premium grew 55.1% to $774 million, net written premium grew 55.7% to $698.3 million, and net earned premium grew 51.6% to $676.9 million. Premium growth was driven by several key factors: underlying organic growth within our P&C business, continued expansion of our A&H segment, and additional premiums from the acquisition of Century-National," karfunkel noted. (Source: Ibid.)