National CineMedia, Inc.'s 8.9% Yield Looks Interesting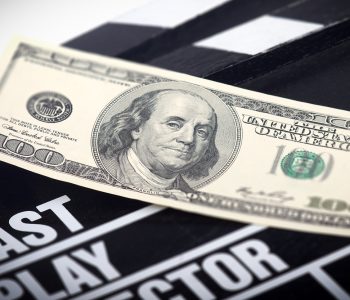 iStock.com/michaelquirk
Should Investors Consider NCMI Stock?
Have you ever wondered who makes money from the advertisement that's shown before every movie starts?
Well, if you live in the U.S., there's a good chance that the answer is National CineMedia, Inc. (NASDAQ:NCMI).
National CineMedia, Inc. has a 48.8% interest in National CineMedia LLC (NCM) and is also a managing member of the company. NCM, on the other hand, operates the largest digital in-theater network in North America.
For marketers who want to reach movie audiences, National CineMedia offers a great platform. The company's network currently consists of 21,202 screens in more than 1,700 theaters. Every year, over 750 million people go to theaters that are under contract to present NCM's pre-show program. (Source: "Investor Presentation," National CineMedia, Inc., last accessed February 26, 2019.)
The reason why National CineMedia LLC can have such a big presence in the cinema advertising business is simple: the company was created by some of the biggest players in the movie theater business. It started out as a joint venture between AMC Entertainment Holdings Inc (NYSE:AMC) and Regal Entertainment Group in 2005. Later that year, Cinemark Media Inc joined as a founding member.
Selling in-theater pre-show screen time to advertisers sounds like a great business, right?
Well, let's just say it wasn't always sunshine and rainbows for NCMI stock.
Despite owning the by-far largest cinema advertising network in North America, National CineMeda, Inc. was not perfect; because of the booming on-demand video streaming industry, some investors were concerned that people won't go to the movies as often as before.
It didn't help the case that in March 2018, the company slashed its quarterly dividend rate from $0.22 per share to $0.17 per share, marking a 22.7% reduction. (Source: "National CineMedia, Inc. Reports Results for Fiscal Fourth Quarter and Full Year 2017," National CineMedia, Inc., March 12, 2018.)
Put it together and you'll see that National CineMedia hasn't been a hot commodity. Over the past three years, shares of NCMI stock have plunged more than 45%.
Now, you are probably wondering why I'm looking at this down-and-out stock. Well, the answer is three-fold.
A High-Yield Opportunity
First, we know that there's an inverse relationship between dividend yield and stock price. As NCMI stock tumbled over the last several years, its yield has climbed up.
Furthermore, even after the dividend cut to $0.17 per share per quarter, National CineMedia, Inc.'s current stock price of $7.68 apiece still means that it offers an annual yield of 8.9%.
To put it in perspective, this is much higher than the average dividend yield of S&P 500 companies, which is just 1.9% at the moment. (Source: "S&P 500 Dividend Yield," Multpl.com, last accessed February 26, 2019.)
Improving Dividend Coverage
As you would expect from a company that has cut its payout before, dividend coverage wasn't always a strong suit at NCMI stock.
However, according to the latest earnings report, the situation has improved quite a bit.
In the fourth quarter of the company's fiscal-year 2018, which ended December 27, 2018, the company generated an adjusted net income of $0.23 per share. This was higher than its quarterly dividend payment of $0.17 per share. (Source: "National CineMedia, Inc. Reports Results for Fiscal Fourth Quarter and Full Year 2018," National CineMedia, Inc., February 21, 2019.)
Note, that in the same quarter of its fiscal-year 2017, National CineMedia's adjusted earnings came in at much lower $0.13 per share, which was also not enough to cover its dividend payment for that period.
Enough Cash to Maintain the Payout
Of course, at the end of the day, cash dividends are paid in, well, cash. And that brings us to the third reason of why NCMI stock deserves our attention: a solid cash position.
At the company's latest earnings conference call, President and Interim Chief Executive Officer Clifford Marks said: "We intend to continue to opportunistically pay down debt going forward, while maintaining financial flexibility and deliver a sustainable dividend for NCM stockholders." (Source: "National CineMedia, Inc. (NCMI) CEO Clifford Marks on Q4 2018 Results – Earnings Call Transcript," Seeking Alpha, February 21, 2019.)
"We also currently have enough net cash available to cover five quarters of dividends in NCMI, with $0.90 per share of cash on hand at the end of 2018."
The Bottom Line on National CineMedia, Inc.
Obviously, National CineMedia, Inc. still has a lot to do to make a full turnaround. But if the company can maintain its current cash dividend, its 8.9% yield could be worth a look.
The company's latest quarterly report not only showed a substantial bottom-line improvement, but also a much stronger dividend coverage.
For investors who are concerned about whether this high-yield stock can maintain its $0.17 per share quarterly dividend policy, the company's $0.90 per share of cash on hand should be reassuring.