National CineMedia, Inc.: A $2.12 Stock That Yields 13.2%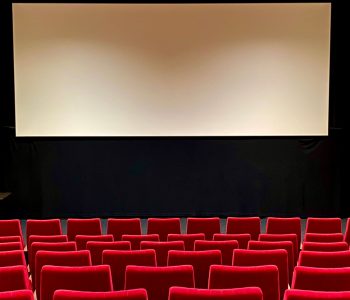 A Speculative Play with Huge Cash Payouts?
As a conservative income investor, I generally prefer blue-chip companies that pay increasing dividends over time. But because we're in extraordinary times, some companies that risk-averse investors don't normally consider might now be worth a look.
Check out National CineMedia, Inc. (NASDAQ:NCMI), for instance.
The company owns a 48% stake in National CineMedia LLC (NCM) and is also a managing member of the company. NCM happens to be the largest cinema advertising network in the U.S. Its in-theater network consists of more than 21,000 screens in more than 1,700 theaters across the country. It has been estimated that, every year, nearly 700 million attendees go to theaters that are under contract to present NCM's pre-show program. (Source: "Investor Presentation September 2020," National CineMedia, Inc., last accessed November 9, 2020.)
Of course, because of the COVID-19 pandemic, the cinema industry is deep in the doldrums and those numbers don't really mean that much at the moment. Most movie theaters in the country were closed for months, and even after some started to reopen, people have not been going back in significant numbers.
As you'd expect, National CineMedia's business has not been in the best of shape lately. In the second quarter of the company's fiscal year 2020, which ended June 25, the company generated $4.0 million of total revenue, which marked a staggering 96.4% decline year-over-year. (Source: "National CineMedia, Inc. Reports Results for Fiscal Second Quarter 2020," National CineMedia, Inc., August 3, 2020.)
Considering that all the theaters in National CineMedia's network had to close in mid-March due to government-mandated shutdowns, and that nearly all the closures continued throughout the entirety of the company's fiscal second quarter, the top-line drop did not come as a surprise.
And since almost all of the theaters in National CineMedia's network remained closed until late August 2020, its third fiscal quarter results were also severely impacted.
In the three months ended September 24, the company's revenue came in at $6.0 million, representing a 94.6% decline from a year ago. (Source: "National CineMedia, Inc. Reports Results for Fiscal Third Quarter 2020," National CineMedia, Inc., November 2, 2020.)
Unsurprisingly, National CineMedia stock has not been a hot commodity lately. At the beginning of this year, NCMI stock was trading at $7.46 apiece. Now it's at $2.12. That's a plunge of more than 70%!
So why, you might be wondering, am I talking about a beaten-down stock from a beaten-down industry?
Well, despite the economic impact of the pandemic, National CineMedia stock is still returning cash to investors.
In the company's third-quarter earnings press release, it announced that its board of directors declared a quarterly cash dividend of $0.07 per share. The dividend is payable on December 1 to shareholders of record as of November 16.
Sure, the dividend is lower than before (NCMI stock had a quarterly dividend rate of $0.17 per share last year). But because National CineMedia stock is trading at a much, much lower price than before, the current $0.07-per-share quarterly dividend rate translates to a staggering annual yield of 13.2%.
Of course, considering how much the in-cinema advertising business has been hurt by the pandemic, the payout from NCMI stock can seem quite risky.
However, the company has built a cash cushion that can fund its dividend payments for quite some time.
In the company's latest earnings conference call, Tom Lesinski, chief executive officer, said, "Before the Q3, 2020 dividend payment of $5.5 million, NCM Inc balance sheet of $62.9 million will allows to pay dividends for nearly three years, regardless of any cash being distributed to NCM, Inc, from NCM LLC. Due to the shift of many big movie titles into 2021 and 2022, movie release schedules are packed full of great content that's being enjoyed on the big screen. And with movie production starting back up those schedules should begin to fill in even more." (Source: "National CineMedia, Inc. (NCMI) CEO Tom Lesinski on Q3 2020 Results – Earnings Call Transcript," Seeking Alpha, November 2, 2020.)
Bottom Line on National CineMedia, Inc.
All things considered, I wouldn't call National CineMedia stock a slam dunk.
Given the uncertainties ahead, National CineMedia, Inc.'s dividend safety is not comparable to, say, a blue-chip stock with decades of dividend growth. But for investors looking for a speculative play on the cinema industry's recovery from the pandemic, NCMI stock's 13.2% yield certainly deserves attention.