PennantPark Investment Corp.: Is This 13%-Yielding "Alternative Bank" a Bargain?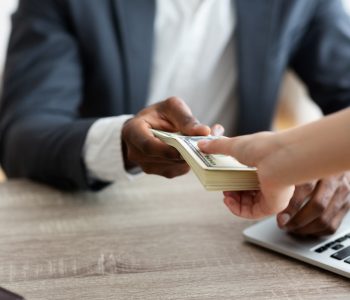 This High-Yield Stock Looks Interesting…
If you've been following my Income Investors column, you'd know that, as someone who seeks high-yield opportunities, I'm a big fan of business development companies (BDCs).
BDCs have a pass-through structure: as long as a BDC distributes at least 90% of its profits to shareholders through dividends, it can avoid paying income tax at the corporate level.
Their business can be quite lucrative, too. Most BDCs provide financing solutions to middle market companies in the U.S., which tend to be underserved by traditional banks. As a result, BDCs can collect oversized interest payments by lending to them.
One way to think of BDCs is to consider them as "alternative banks." This is because their business model is very similar to that of banks—lending money out at higher interest rates than they borrow at—but they don't have branches to serve retail customers like you and me.
Combining a lucrative lending business with a pass-through structure, these "alternative banks" have become some of the highest yielding names in today's market.
For instance, PennantPark Investment Corp. (NASDAQ:PNNT), a BDC headquartered in New York City, is yielding well above the double-digit mark right now.
Like most BDCs, PennantPark Investment Corp. is a middle market lender.
At the end of June 2020, it had a $1.3-billion portfolio diversified across 86 different companies. The yield at cost on PNNT's debt portfolio was 8.7%. (Source: "PennantPark Investment Corporation," PennantPark Investment Corp., last accessed September 10, 2020.)
Of course, high-yield debt is not known for being the safest type of investment. The good news is, the company has a strong focus on senior secured lending.
Its portfolio as of June 30, 2020 consisted of 59% first-lien loans, 18% second-lien loans, five percent subordinate debt, and 18% equity investments. Note that, when you are a first-lien lender, you would be the first one standing in line to get paid in the event of borrower liquidation.
It also helps that PennantPark Investment Corp. had rather limited exposure to businesses that were severely impacted by the COVID-19 pandemic. At the end of June, only four percent of the company's portfolio was invested in hotels, motels, inns, and gaming.
As a matter of fact, out of the 86 companies in PNNT's portfolio, only one was on non-accrual status (a non-accrual loan is a loan that is not generating the stated interest rate due to non-payment from the borrower).
And if you look back, you'd see that since PennantPark Investment Corp.'s inception, only 14 companies went non-accrual out of its 254 total investments.
Keep in mind that PennantPark was founded in 2007, so it has survived the Great Recession and the credit crisis.
Right now, PennantPark Investment Corp. has a quarterly dividend rate of $0.12 per share, which translates to a staggering annual yield of 13.1%.
Given what most other stocks are paying, PNNT's yield may seem too good to be true.
However, according to the latest earnings report, the company generated net investment income of $0.16 per share in the quarter ended June 30, 2020. While the amount was one cent less compared to what the BDC earned a year ago, it was more than enough to cover the $0.12-per-share dividend the company declared during the quarter. (Source: "PennantPark Investment Corporation Announces Financial Results for the Quarter Ended June 30, 2020," PennantPark Investment Corp., August 5, 2020.)
Is PennantPark Investment Corp. Offering a Big Discount?
Here's the most interesting part: in the June quarter—when a lot of businesses struggled due to COVID-19 lockdowns—PennantPark Investment Corp.'s adjusted net asset value per share actually increased seven percent to $7.46. And yet, at the time of this writing, PNNT stock trades at just $3.67 per share.
In other words, if the company's fundamentals haven't changed much since the end of June, its current stock price would represent a whopping 50.8% discount to its adjusted net asset value.
For those who are looking for value and yield in today's bloated stock market, PennantPark Investment Corp. deserves a serious look.