EnLink Midstream Partners, LP: Can You Count On This 8.3% Yield?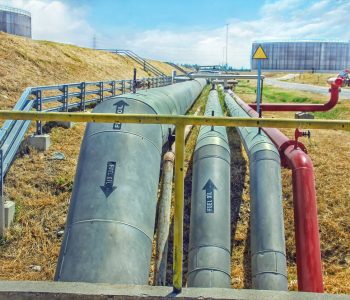 iStock.com/Funtay
Is This 8.3% Yield Safe?
Today's post highlights another winner from America's booming oil patch.
Longtime readers have heard our bull case on the energy sector before. New technologies have unlocked vast quantities of oil and gas, creating the need for new infrastructures like pipelines, storage facilities, and processing plants.
Investors have cashed in. With more barrels flowing through their networks, pipeline companies have rewarded shareholders with growing dividends. You can also see the trend reflected in the soaring price of healthcare stocks like TransCanada Corporation (NYSE:TRP), Magellan Midstream Partners, L.P. (NYSE:MMP), and Enterprise Products Partners L.P. (NYSE:EPD).
The example today is EnLink Midstream Partners, LP (NASDAQ:ENLK). This small-cap business operates a network of natural gas gather lines and now pays out an 8.3% yield. But can such a high payout possibly be safe? Let's take a look.
EnLink throws off a ton of cash flow. Pipelines cost a lot of money up-front, but once operational, they don't cost that much to maintain.
In 2018, management expects the business to produce up to $710.0 million in distributable cash flow. At the same time, executives have committed to paying out $615.0 million in distributions. That 1.15x coverage ratio sits well within my personal comfort zone and leaves management with some financial wiggle room. (Source: "Second Quarter 2018 Operations Report," EnLink Midstream Partners, LP, July 31, 2018.)
That distribution will likely keep growing. We've seen a massive surge in energy production nationwide, mainly as a result of shale plays being developed with horizontal drilling and multistage fracking. EnLink has found themselves right smack in the middle of this boom, with infrastructure assets across Texas, Louisiana, and Oklahoma.
This has resulted in booming profits through a combination of new pipelines, higher volumes, and increased tariffs. Over the next five years, executives forecast cash flow to grow at a mid-single-digit clip. Investors can likely expect the distribution to grow more or less in line.
Of course, even EnLink Midstream Partners, LP has its risks. For one, a bump in interest rates will increase borrowing costs. That will reduce the number of new properties that management can finance and reduce the pace of distribution increases.
Pipeline companies don't have direct exposure to energy prices. A sustained downturn in the oil patch, however, would eventually reduce the number of barrels flowing through the partnership's network. That, by extension, would reduce the pace of future distribution hikes.
But for now, ENLK stock's robust payout looks sustainable. Dividend investors should consider giving this 8.3% yield a second look.