MVC Capital, Inc.: Bargain Hunters Should Check Out This 10.4% Yielder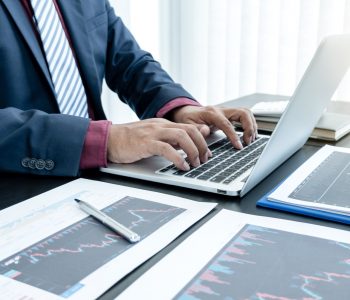 One High-Yield Stock to Think About
In the stock market, there are two things that can sometimes go together: value and yield.
You see, at any given annual cash payout, a company's dividend yield moves inversely to its share price. That is, the higher the stock goes, the lower the yield becomes. Therefore, if a stock is cheap, its yield will look more attractive—if the cash dividend is held constant.
Looking at where the market has gone this year, the best time to load up on dividend stocks was probably late March. At that time, almost every stock was plunging, and as a result, companies that did not cut their dividends were offering much higher yields than before.
Of course, it's not easy to be a buyer in a tumbling market. And just as investors were hesitating, the market bounced back. So the overall yield is now subdued again.
However, not every stock managed to make a full recovery. MVC Capital, Inc. (NYSE:MVC), for instance, is still down around 30% year-to-date. And since the company managed to maintain its cash dividend level, its yield shot up.
With a quarterly dividend rate of $0.17 per share and a price of $6.54 per share, MVC stock offers a staggering annual yield of 10.4%.
Now, you are probably wondering how the company managed to afford such a huge payout.
Well, one of the reasons is that MVC Capital is structured as a business development company (BDC). BDCs are essentially tax pass-throughs: as long as a BDC distributes at least 90% of its profits to investors through dividends, it pays little to no income tax at the corporate level.
Today, most BDCs are in the lending business, and MVC Capital is no exception. The company primarily makes yielding investments in the lower middle market, which is under-served by traditional financing sources such as banks. As a result, MVC Capital, Inc. can earn oversized interest income.
As of April 30, 69% of MVC Capital's portfolio consisted of yielding securities. These securities were diversified across different industries, including manufacturing (34%), business services (25%), technology (20%), healthcare (six percent), consumer-related (four percent), and other (11%). The weighted average yield on all of MVC's lending team deals stood at 13.5% at the end of April. (Source: "Investor Presentation Covering Q2 2020," MVC Capital, Inc., last accessed July 21, 2020.)
The COVID-19 pandemic has led to a slowdown at many companies, and MVC Capital's business took a hit as well. In the second quarter of the company's fiscal-year 2020, which ended April 30, it generated total operating income of almost $7.7 million, representing an 11% decline year-over-year. Net operating income came in at $3.5 million, down 17.4% year-over-year. (Source: "MVC Capital Announces Second Quarter 2020 Results," MVC Capital, Inc., June 9, 2020.)
Due to the impact from COVID-19, quite a few companies, including some BDCs, reduced their dividends recently. But MVC Capital was not one of them. On July 14, the company's board of directors declared a third-quarter dividend of $0.17 per share, the same amount as before. (Source: "MVC Capital Declares Third Quarter 2020 Dividend," MVC Capital, Inc., July 14, 2020.)
What's more impressive is that, since the company established a dividend policy in 2005, it has either maintained or grown its quarterly distributions. Never once did MVC cut back its payout. (Source: "Dividend History," MVC Capital, Inc., last accessed July 21, 2020.)
Is MVC Capital, Inc. Good Value for Money?
So, what we have here is a double-digit yielder with a solid dividend history—a rare find in today's market.
But that's not all.
According to MVC Capital, Inc.'s latest earnings report, the company had a net asset value of $10.49 per share at the end of April. But as I mentioned earlier, MVC stock has a share price of just $6.54. In other words, this BDC is trading at a whopping near-40% discount to its last reported net asset value.
If you are a bargain hunter, MVC Capital stock is a name that cannot be ignored.