MV Oil Trust: Overlooked Energy Stock With 13.8% Dividend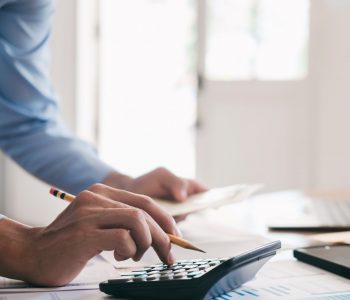 MVO Stock Up 80% Year-Over-Year; Dividend Up 15.8% Quarter-Over-Quarter
MV Oil Trust (NYSE:MVO) is an overlooked cash cow that has been providing investors with high-yield dividends and a rising share price. MV Oil Trust stock is up 80.4% year-over-year and approximately 40% year-to-date.
On top of that, the company recently hiked its quarterly dividend by 15.8% quarter-over-quarter to $0.11 per unit. MVO stock's forward dividend yield stands at 13.8%, with an annual dividend payout of $0.60 per share. The big question is whether the company's high-yield dividend is safe.
MV Oil Trust has paid out dividends for at least 10 years, which means the company is committed to paying dividends. That doesn't mean there aren't going to be bumps in the road. As we've seen, a global pandemic and recession can put a dent in the demand for oil. And the energy sector is cyclical. So it's important that investors take a look under the hood.
MV Oil holds interests in the oil and natural gas properties of MV Partners LLC. Through the partnership, MV Oil Trust owns about 1,000 oil and gas wells in the Mid-Continent region in Kansas and Colorado.
Whereas most oil and gas companies pour millions of dollars into drilling new sites, MV Oil does not. Instead, the partnership is content getting as much as it can out of its existing operations. And the company gives almost all of its profits to its unitholders.
Like with everything, there are pluses and minuses to investing in a royalty trust like MV Oil Trust.
On one hand, because royalty trusts pay out almost all of their cash flow to investors, their dividend yields tend to be much higher than their peers. On the other hand, wells eventually run dry, and oil and gas prices fluctuate based on where we are in the business cycle. This can result in big swings in the distribution amounts, as evidenced over the past three years.
| | |
| --- | --- |
| Payment Date | MVO Stock Dividend |
| 01/25/2021 | $0.11 |
| 10/23/2020 | $0.095 |
| 04/24/2020 | $0.205 |
| 01/24/2020 | $0.19 |
| 10/25/2019 | $0.215 |
| 07/25/2019 | $0.305 |
| 04/25/2019 | $0.215 |
| 01/25/2019 | $0.315 |
| 10/25/2018 | $0.415 |
| 07/25/2018 | $0.42 |
| 04/25/2018 | $0.365 |
| 01/25/2018 | $0.22 |
(Source: "MVO Dividend History," Nasdaq, last accessed March 31, 2021.)
Notice in the above table that, unlike in previous years, MV Oil Trust stock didn't have a distribution payout in July 2020. That's not something you want to see in a dividend stock, but then again, it's not a big surprise.
Because of COVID-19, there was a big decrease in the demand for oil, which resulted in lower crude prices. This resulted in reduced net proceeds, which were not sufficient to cover the company's scheduled quarterly distribution. For the second quarter of 2020, MV Oil reported a net loss of $550,665, and the company had no net cash available for distribution. (Source: "MV Oil Trust Announces There Will Be No Trust Second Quarter Distribution," MV Oil Trust, July 6, 2021.)
Commodity prices later rebounded and MVO stock was able to resume its distribution in October 2020. The company's net profits for the third quarter were $2.0 million, and its net cash proceeds available for distribution were $1.1 million. This allowed MV Oil Trust stock to pay out a quarterly distribution of $0.095 per unit last October. (Source: "MV Oil Trust Announces Trust Third Quarter Distribution," MV Oil Trust, October 5, 2020.)
In the fourth quarter, the company's net profits were $1.7 million, with net cash proceeds available for distribution of $1.3 million. That, as noted above, resulted in a January 2021 distribution payout of $0.11 per unit. (Source: "MV Oil Trust Announces Trust Fourth Quarter Distribution," MV Oil Trust, January 5, 2021.)
The Lowdown on MV Oil Trust
MV Oil Trust is an energy royalty trust with a big footprint across Kansas and Colorado. As a royalty trust, the company pays out virtually all of its cash (after deductions and fees) as quarterly distributions. This is why it's able to provide frothy dividends.
There are risks, though, namely the changing prices of oil and natural gas, which will have an impact on cash distributions. Then again, there are risks with any investment. The more an investor knows, however, the better prepared they are. For those who understand the risks, MV Oil Trust stock could be a lucrative, long-term investment.