MTGE Stock: This Company is Making a Turnaround and Pays a 10.6% Dividend Yield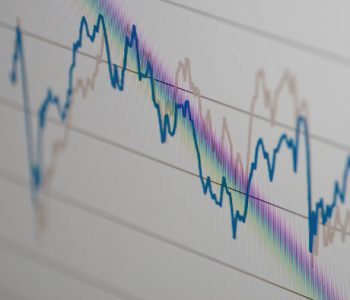 iStock.com/G0d4ather
The Latest High-Yield Stock to Consider
In many cases, a company can offer a high dividend yield only because of the massive downturn in its share price. But that's not the case for MTGE Investment Corp (NASDAQ:MTGE). While the company pays a yield that's higher than 99% of stocks in today's market, its shares actually performed quite well.
Over the last 12 months, MTGE stock surged 21.4%. One of the reasons behind the recent rally is that the company is making a turnaround. In other words, the opportunity might not be over just yet. Let me explain.
Headquartered in Bethesda, Maryland, MTGE Investment Corp is a mortgage real estate investment trust (mREIT). In particular, the company invests in mortgage backed securities (MBS). As the name suggests, these are asset-backed securities that are secured by a collection of mortgages. When an investor owns a MBS, they earn interest and principal payments from the underlying pool of mortgages.
As a mREIT, MTGE Investment Corp owns a large portfolio of mortgage-backed securities. It then passes some of the income it earned from MBS to shareholders in the form of dividends. Right now, the company pays quarterly dividends of $0.50 per share, translating to an annual yield of 10.6%.
Also Read:
REIT ETF List: Earn Regular Income from These Real Estate ETFs
Note that not all mortgage-backed securities are the same. In particular, they can be separated into two groups: agency MBS and non-agency MBS.
Agency MBS are backed by one of the following government agencies: the Federal National Mortgage Association (Fannie Mae), the Federal Home Loan Mortgage Corp (Freddie Mac), and the Government National Mortgage Association (Ginnie Mae). Non-agency MBS, on the other hand, are issued by private entities, such as banks.
Since the company's inception, MTGE Investment Corp has been investing in both agency and non-agency MBS. But because non-agency MBS are not backed by government agencies, they can be considerably riskier than agency MBS.
Luckily, MTGE has been reducing its investments in non-agency mortgage-backed securities. By the end of the third quarter of 2016, the company had $424.0 million worth of investments in non-agency MBS, representing 43% of its total portfolio. One year later, MTGE's exposure to non-agency MBS has been reduced to just $299.0 million, or approximately 30% of the total portfolio. (Source: "Q3 2017 Stockholder Presentation," MTGE Investment Corp, last accessed December 15, 2017.)
At the same time, MTGE has found an investment opportunity outside of MBS: healthcare. Over the last few quarters, the company has been investing in seniors housing properties and skilled nursing facilities. As of September 30, 2017, MTGE's investments in healthcare real estate totaled $93.0 million.
Health care is known to be a recession-proof industry. Adding in an aging population, MTGE's healthcare properties are well positioned to provide it with a growing stream of income.
Final Thoughts on This High-Yield Stock
At the end of the day, keep in mind that not all high-yield stocks are safe bets. Before you take out your wallet, you should always check whether the company can cover its payout.
In the case of MTGE Investment Corp, the company earned a net income of $$2.79 per share in the first nine months of this year. Since it declared total dividends of $1.35 per share during this period, it had a payout ratio of less than 50%, leaving a wide margin of safety. (Source: "MTGE Investment Corp. Announces Third Quarter 2017 Financial Results," MTGE Investment Corp, October 30, 2017.)
That's why for investors looking for a high-yield stock to boost their portfolio return, MTGE Investment Corp should be near the top of their lists.