Lock in This 11.3% Yield by March 28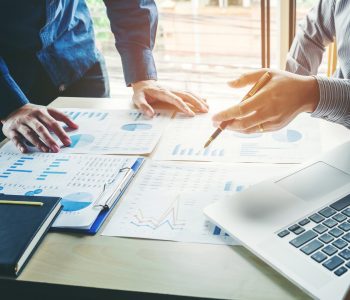 iStock.com/SARINYAPINNGAM
If You Are Looking for a Double-Digit Yield, Read This
Most people have never heard of MTGE Investment Corp (NASDAQ:MTGE), and yet the company offers one of the most generous dividend policies in the current stock market.
Consider this: the average dividend yield of all S&P 500 companies right now is 1.8%. MTGE Investment Corp, on the other hand, pays quarterly dividends of $0.50 per share, translating to an annual yield of 11.3%. In other words, investors purchasing shares of MTGE stock today would lock in a yield more than six times the benchmark's average.
But those who want to collect these oversized payments need to act quickly. The next round of dividend checks will be mailed out in a few weeks. To be eligible, investors have to sign up by Wednesday, March 28. Let me explain.
MTGE Investment Corp is in the mortgage business, which is lucrative but sometimes risky. The company invests primarily in mortgage-backed securities (MBS) and collects interest and principal payments from the underlying pools of mortgages.
Since the company was founded in 2011, it has been investing in both agency MBS and non-agency MBS. Agency MBS are considered safer because the principal and interest payments are guaranteed by a U.S. government agency like the Government National Mortgage Association (Ginnie Mae), or a U.S. government-sponsored entity, such as the Federal Home Loan Mortgage Corporation (Freddie Mac) and the Federal National Mortgage Association (Fannie Mae).
The good news is, MTGE Investment Corp has been focusing increasingly on agency MBS, which is great for improving its risk profile. At the end of 2016, agency MBS represented approximately 52% of the company's total investments. By the end of 2017, the share of agency MBS in MTGE's portfolio had increased to 62%. (Source: "Q4 2017 Stockholder Presentation," MTGE Investment Corp, February 6, 2018.)
And to further diversify its portfolio, the company decided to expand its asset base beyond mortgages. Today, MTGE also has around $95.0 million invested in seniors housing properties and skilled nursing facilities.
But what does that mean for income investors? Well, because MTGE Investment Corp chooses to be regulated as a real estate investment trust (REIT), it must distribute at least 90% of its taxable income to shareholders in the form of regular dividend payments. With a diversified portfolio of income-generating investments, MTGE is well positioned to pay oversized dividends.
The payout seems to be safe, too. In the fourth quarter of 2017, MTGE Investment Corp earned a net income of $0.63 per share while declaring a quarterly cash dividend of $0.50 per share, translating to a payout ratio of 79.4%. (Source: "MTGE Investment Corp. Announces Fourth Quarter 2017 Financial Results," MTGE Investment Corp, February 5, 2018.)
Full-year results were even better. In 2017, MTGE's net investment income came in at $3.42 per share, while its cash dividends totaled $1.85 per share. That translated to a payout ratio of just 54.1%, leaving plenty of room for safety.
Earn an 11.3% Yield by March 28
And there you have it. MTGE Investment Corp runs a profitable business, pays generous dividends, and has been improving its risk profile. The company is scheduled to make its next dividend payment on April 9. To be eligible for that payment, investors need to own MTGE shares before the ex-dividend date of March 28.