Microsoft Corporation: Why MSFT Stock is Going Crazy Today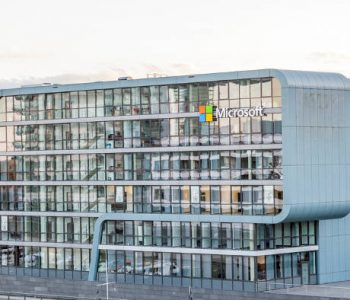 MSFT Stock Soars After Strong Earnings
Hidden strengths have allowed long-jeered Microsoft Corporation (NASDAQ:MSFT) stock back to profitable heights.
On Thursday, the tech giant posted adjusted first-quarter earnings per share of 76 cents on revenue of $22.33 billion. Wall Street also expected Microsoft to report earnings of about 68 cents a share on $21.71 billion in revenue. (Source: Earnings Release FY16 Q2, Microsoft Investor Relations, Oct 20, 2016.)
During the quarter, Microsoft returned $6.5 billion to shareholders in the form of dividends and stock buybacks. Last month, management said they was on track to complete their $40.0-billion MSFT stock buyback by the end of the year. If Microsoft does follow through on the repurchase program, it would be among the largest stock buybacks of the past decade.
"It was a strong holiday season for Microsoft highlighted by Surface and Xbox," Chief Operating Officer Kevin Turner wrote in the company's press release.
"Our commercial business executed well as our sales teams and partners helped customers realize the value of Microsoft's cloud technologies across Azure, Office 365 and CRM Online."
Investors were impressed by the report. MSFT stock soared 5.8% to $60.52 during the extended trading session, representing a new all-time high. The move represents the first time MSFT stock has set a new all-time high since its tech-bubble peak in December 1999.
Microsoft's strong quarter signals the company's investment in cloud computing is starting to pay off.
Over the past few years, the tech giant has shifted away from selling boxed software. Instead, Microsoft has moved towards a subscription- and usage-based billing model. Previous quarters had been disappointing, but today's report show the company is starting to get it right.
Revenue from cloud services and data servers jumped eight percent to $6.4 billion. Azure revenue was a notable outperformer, growing 116% year-over-year.
Revenue in the Productivity segment was also up eight percent to $6.7 billion. Management credited this bump in large part by the Office 365 subscription cloud productivity service among both consumers and businesses. The Dynamics software business was also a major contributor, up 11% year-over-year.
"Businesses everywhere are using the Microsoft Cloud as their digital platform to drive their ambitious transformation agendas," wrote Chief Executive Satya Nadella.  "Businesses are also piloting Windows 10, which will drive deployments beyond 200 million active devices."
Yet despite the good headlines, there were some problems in this report. Microsoft's Personal Computing segment saw its revenue drop two percent to $9.3 billion. Xbox sales were down five percent. The company's struggling smartphone business saw revenues drop 72%.Windows licensing revenue was flat from the same period in 2015, which was impressive given the overall declines in the PC market.
Cloud computing, though, may not be the only surprise Microsoft has up its sleeve. The company's fall press event in New York City is scheduled for next week, and there are plenty of rumored Windows 10 hardware and software updates to be excited about. If executives announce something exciting there, it could be another catalyst for MSFT stock in the weeks ahead.