MSFT Stock: 1 Absurdly Simple Reason to Own Microsoft Corporation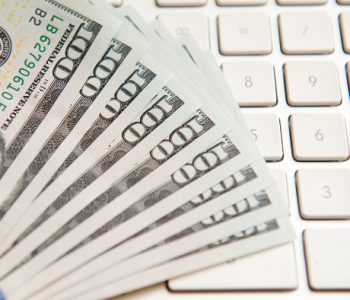 Why Income Investors Should Consider Microsoft Stock
People invest in the tech sector because of its huge upside potential. On that front, Microsoft Corporation (NASDAQ:MSFT) stock has not disappointed. Over the past 12 months, Microsoft stock climbed 23%. Not bad for a four-decade-old company with nearly $500.0 billion in market cap!
The thing is though, with the rise in MSFT stock, valuations have also gone up. And, since there are plenty of tech companies that boast massive upside in the future, why would investors still own Microsoft stock?
Well, there is an absurdly simple reason: the company has the ability to return value to shareholders today.
You see, in today's tech world, the hottest companies are the ones that people believe will be making "the next big thing." The reason is that, once a company captures a sizable portion of the market for "the next big thing," it will be able to generate massive profits. And one day, it would return some of those profits to investors.
But there is a company that has already accomplished that: Microsoft.
Right now, Microsoft is the undisputed leader when it comes to desktop operating systems. In December, various versions of "Microsoft Windows" had a total of 89% share in the desktop operating system marketplace. The company also makes the most widely used productivity software, "Microsoft Office." At the same time, it has captured the cloud computing market with its "Microsoft Azure." (Source: "Desktop Operating System Market Share," NetMarketShare, last accessed January 25, 2017.)
What this means is that Microsoft is already monetizing on several markets that used to be "the next big thing." And the sizable profits from those markets allows it to return value to MSFT stock investors.
The company started paying dividends more than a decade ago. It currently has a quarterly dividend rate of $0.39 per share, giving Microsoft stock an annual dividend yield of 2.46%.
The software giant has also been raising its payout. Since its first quarterly dividend of $0.08 per share declared in 2004, MSFT stock's quarterly payout has grown by 388%.
The reassuring thing is that, despite all the dividend hikes, Microsoft is not really paying out all that much. According to its latest earnings report, the company declared $0.39 of quarterly dividends per share while earning $0.60 per share. This means it was paying out just 65% of its earnings. (Source: "Earnings Release FY17 Q1," Microsoft Corporation, October 20, 2016.)
Of course, there are companies that provide much higher yields than MSFT stock. But note that paying a dividend is not the only way through which Microsoft returns value to investors; it is also buying back its shares. Last September, the company announced a new $40.0-billion share repurchase program.
Some might say that instead of spending so much on buybacks, Microsoft should put more money into its dividend payments. But there is a good reason behind the software giant's decision. Microsoft operates in a fast-changing industry, and to keep its competitiveness, the company needs to invest quite a bit for the future.
When a company announces a dividend, it has to make that payment, otherwise the stock market could get very upset. For buybacks, on the other hand, the company is under no obligation to complete the program.
Microsoft wants to return value to shareholders, and it already pays impressive dividends. But if it suddenly needs to invest in a new project, it has the freedom to use the funds set aside for stock buybacks without disappointing investors.
MSFT Stock to Report Earnings Soon
Microsoft is scheduled to release its second-quarter earnings report after the closing bell on January 26. Wall Street analysts expect the company to generate earnings of $0.79 per share on $25.28 billion of revenue. (Source: "Microsoft Corporation (MSFT)," Yahoo! Finance, last accessed January 25, 2017.)
Microsoft stock might see increased volatility after earnings. But, for income investors, owning MSFT stock could be a rewarding dividend play in the long run.