MPLX LP: This 9.1% Yielder Just Raised Its Payout Again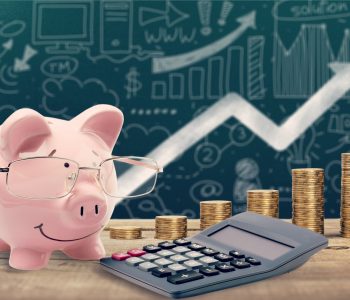 iStock.com/artisteer
Looking to Earn Oversized Yields? Read This
If I tell you there's a stock that offers a safe and growing yield of 9.1%, would you be interested?
Of course you would. In a market where most companies can't even pay four percent, a solid 9.1% yielder can go a long way toward boosting the return of an income portfolio.
The best part is, that high-yield stock actually exists. It's MPLX LP (NYSE:MPLX). Trading at $29.27 per unit at the time of this writing, MPLX stock offers a generous annual yield.
Headquartered in Findlay, Ohio, MPLX is a master limited partnership. It was created by Marathon Petroleum Corp (NYSE:MPC) in 2012 to own and operate midstream energy infrastructure and logistics assets, and to provide fuel distribution services. Today, the partnership operates through two main segments: "Logistics and Storage" and "Gathering and Processing."
To see why this stock is special, all you need to do is take a look at its distribution history.
MPLX stock went public in October 2012. The partnership paid its first cash distribution—a $0.1769-per-unit prorated payment corresponding to a quarterly rate of $0.2625 per unit—in February 2013. Since then, MPLX has increased its cash distribution every single quarter. (Source: "Distributions," MPLX LP, last accessed July 23, 2019.)
Just think about that for a second. In this day and age, most dividend growth companies would be proud if they could raise their payout once a year. But at this midstream energy partnership, investors have been getting a pay raise every three months.
And MPLX accomplished all this during a very volatile period in commodity prices. When oil prices crashed a few years ago, dividend cuts were not uncommon in the energy sector. But at MPLX, the payout to unitholders has only gone up.
The latest distribution hike came on July 22, when the board of directors of MPLX's general partner declared a quarterly cash distribution of $0.6675 per unit. That amount represented a 6.4% increase year-over-year and a 1.5% increase sequentially. The announcement marked the partnership's 26th consecutive quarterly distribution hike. (Source: "MPLX LP Increases Quarterly Distribution," MPLX LP, July 22, 2019.)
Since its initial public offering (IPO), the partnership's quarterly distribution rate has grown by 154%.
MPLX LP Maintains a Safe Payout
As I said earlier, this 9.1% yield is "safe and growing."
Last year, MPLX generated $2.8 billion in distributable cash flow. During the year, it declared $2.1 billion in total cash distributions. That resulted in a distribution coverage ratio of 1.36 times, meaning the partnership earned 36% more cash than what was needed to cover its payout. (Source: "MPLX LP Delivers Extraordinary Results in 2018," MPLX LP, February 7, 2019.)
When it comes to stocks that yield eight percent or more, that is considered a pretty wide margin of safety.
As a matter of fact, the partnership's distribution coverage has been improving. In 2016, MPLX's distribution coverage ratio came in at 1.23 times. In 2017, the ratio was 1.28 times. Therefore, despite delivering a larger distribution check to unitholders every three months, the partnership's payout has actually gotten safer. (Source: "June Investor Presentation June 2019," MPLX LP, last accessed July 23, 2019.)
One of the main reasons why MPLX can achieve all this is the nature of its business. In its Logistics and Storage segment, the partnership earns stable cash flows with minimal direct commodity exposure. In its Gathering and Processing segment, MPLX provides fee-based services primarily through long-term contracts to a highly diverse customer base.
As a result, the partnership can run a relatively predictable business despite commodity price volatility.
On June 30, the partnership closed its previously-announced acquisition of Andeavor Logistics LP (NYSE:ANDX). (Source: "MPLX Completes Acquisition of Andeavor Logistics," Cision PR Newswire, July 30.)
Factoring in this transaction, MPLX expects to achieve a pro forma distribution coverage ratio of approximately 1.4 times for full-year 2019. So, if things go as planned, the company's distribution safety should be further improved this year.
Why the Best Could Be Yet to Come for MPLX Stock Investors
Don't think for one second that this 9.1% yielder is done with its payout increases. I'm pretty sure that investors who purchase MPLX shares today will earn a higher yield on cost in the months ahead. The reason is simple: management has made it clear where the partnership's payouts are going.
During a conference call in May, MPLX's Chief Financial Officer Pamela Beall said, "we expect to maintain the distribution growth of $0.01 per quarter for 2019." (Source: "MPLX LP (MPLX) CEO Gary Heminger Hosts Acquisition of Andeavor Logistics Conference (Transcript)," Seeking Alpha, May 8, 2019.)
Therefore, I expect MPLX stock's upcoming cash distributions to be $0.6775 per unit for the third quarter of 2019 and $0.6875 per unit for the fourth quarter.
As it stands, MPLX LP looks like one of the best high-yield opportunities on the market.