MPLX LP: The Best 9% Yielder on the Market?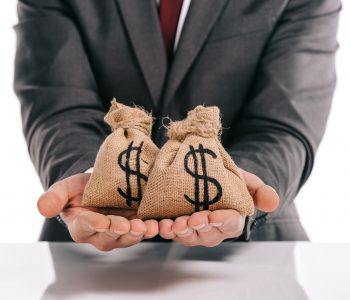 This High-Yield Energy Stock Could Be Special
Every income investor wants to earn a high dividend yield. But the blunt reality is, the higher up you go on the yield ladder, the less safe the payout generally becomes. After all, if there happens to be a safe high-yield stock, investors would rush toward it, bidding up its share price, and before long, its yield would drop back to average.
But sometimes there are exceptions to the rule, and MPLX LP (NYSE:MPLX) could be one of them.
MPLX is a master limited partnership (MLP) created by Marathon Petroleum Corp (NYSE:MPC) in 2012 to own, operate, develop, and acquire midstream energy infrastructure assets.
The company's portfolio consists of crude oil and refined product pipelines; an inland marine business; light product terminals; storage caverns; refined tanks; docks; loading racks and associated piping; and crude oil and light product marine terminals. The partnership also owns crude oil and natural gas gathering systems and pipelines, as well as natural gas and natural gas liquid (NGL) processing and fractionation facilities.
That sizable asset portfolio allows MPLX LP to have two successful operating segments: Logistics and Storage, and Gathering and Processing.
While MPLX may not be a familiar ticker, the partnership commands more than $30.0 billion of market capitalization, meaning it's a large-cap energy stock.
As I said, we're going up the yield ladder here. MPLX stock has a quarterly distribution rate of $0.6875 per unit, which translates to an annual yield of nine percent at its current unit price.
An ultra-high-yielding energy stock—albeit a large-cap one—doesn't usually come across as a safe income play, but here's what you need to know.
When MPLX was formed in 2012, it had a quarterly distribution rate of $0.2625 per unit. From its creation to the first quarter of 2020, the MLP was raising its payout every single quarter. And then, as energy companies entered a very difficult operating environment because of the COVID-19 pandemic, the partnership simply maintained its payout. (Source: "Distributions," MPLX LP, last accessed June 17, 2021.)
In other words, MPLX stock has paid steady or increasing distributions since its inception. Even though its track record doesn't go very far back, it should be considered a sign of strength that the partnership didn't cut back its payout during these very volatile years for the energy sector.
Of course, it's one thing to pay a dividend; it can be a totally different thing when it comes to affording it. The good news is, MPLX is an energy partnership that can afford its current payout.
In 2020, the MLP generated $4.3 billion of distributable cash flow, which represented an increase from the $4.1 billion earned a year earlier. More importantly, MPLX's distributable cash flow in 2020 was 1.5 times the total distributions paid for the year, meaning the payout was safe. (Source: "MPLX LP Reports Fourth Quarter and Full-Year 2020 Financial Results," MPLX LP, February 2, 2021.)
In the first quarter of 2021, MPLX's distributable cash flow grew by another 5.5% year-over-year to $1.1 billion. Again, the distribution coverage was no problem, as the amount provided a coverage ratio of 1.6 times for the quarter. (Source: "MPLX LP Reports First-Quarter 2021 Financial Results," MPLX LP, May 4, 2021.)
Management believes that the partnership can keep outearning its distributions. In MPLX's latest earnings conference call, its chairman, president, and chief executive officer, Mike Hennigan said, "As we look ahead through 2021, we expect to generate excess cash after capital investments and distributions as we had planned to do." (Source: "MPLX LP (MPLX) CEO Mike Hennigan on Q1 2021 Results – Earnings Call Transcript," Seeking Alpha, May 4, 2021.)
Bottom Line on MPLX LP
At this point, the only thing that can be a cause for concern is that MPLX LP has not unveiled any plans for distribution growth.
Then again, if the partnership can just maintain the current level of payout from MPLX stock, I doubt any income investor would complain about earning a nine-percent yield in today's market.