Mosaic Co Hints Dividend Cut Could Be Coming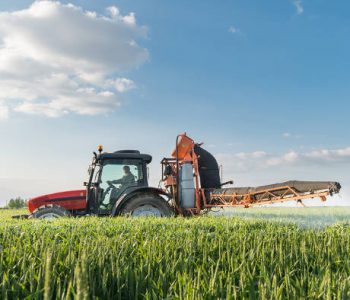 Potash Producer Struggling Amid Weak Demand
New York, NY — Mosaic Co (NYSE:MOS) may revisit its dividend policy if the global potash market doesn't improve.
Mosaic's CEO said the company has no plans to cut dividends but may have to revisit this plan if markets don't improve. (Source: "BRIEF-Mosaic CEO says no plans for dividend cut currently," Reuters, August 3, 2016.)
"(W)e believe potash prices have bottomed and we see potential for modest price increases in the second half of the year," said the Plymouth, Minnesota-based company's president and CEO, Joc O'Rourke, in a statement issued with its second-quarter results. (Source: Ibid.)
Mosaic, which has three mines in the province, reported $457 million in second-quarter potash sales on Tuesday, down from the $730 million it reported selling in the same quarter last year.
On a companywide basis, the fertilizer giant said it lost $10.2 million, or $0.03 per share, in the three months ended June 30, compared to the $390.6 million, or $1.08 per share, it earned in the same period in 2015.
Last month, the company said it planned to "idle" its Colonsay mine for the remainder of the year and rely instead on its Belle Plaine and Esterhazy mines, which are cheaper to operate.
O'Rourke said in the statement that the move was consistent with the firm's plan to cut production in the face of reduced demand, and that it will result in lower costs for the rest of the year. (Source: "Mosaic Co. believes prices have 'bottomed'," Saskatoon StarPhoenix, August 3, 2016.)
The global potash market is currently oversupplied. Prices, which peaked at around $900.00 per tonne in 2008, have been mired below $300.00 per tonne for more than a year and are expected to fall lower this year.
Last week, Potash Corporation of Saskatchewan slashed its earnings guidance by about a third, cut its dividend by 60% and reported a 71% drop in second-quarter earnings, to $121 million from $417 million in the same quarter last year.
At the same time, the Saskatoon-based mining company's president and CEO, Jochen Tilk, said PotashCorp believes prices have hit their "low point," and that global markets are set to rebound.
"While the environment is challenging, we see signs of stabilization in the second half of the year, with fertilizer prices bottoming and solid demand for our products," Tilk said. (Source: Ibid.)