MOS Stock: Is Mosaic Co's Dividend Safe?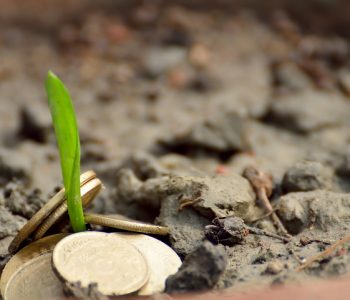 Mosaic Stock's Dividends Could Be at Risk
With a near-four-percent dividend yield, Mosaic Co (NYSE:MOS) stock looks attractive in this low-yield environment. But the big question is: is Mosaic stock's dividend safe?
Well, in an interview with BNN on Monday, Mosaic Chief Executive Officer Joc O'Rourke said that if the fertilizer market conditions don't improve, the company could consider a dividend cut. (Source: "Mosaic CEO says dividend could be cut if market conditions don't improve," BNN, December 19, 2016.)
O'Rourke said he is hopeful that prices will recover in the fertilizer market. However, he added that the company is prepared to do whatever it takes to maintain its investment grade credit rating.
"We continue to be very focused on maintaining our investment-grade credit rating, and certainly if that came into risk we would take all the steps necessary, including cutting the dividend," said O'Rourke. "We've been reluctant to take that final step of cutting the dividend when we expect the markets could well improve. If that doesn't materialize, yes, of course, then the dividend becomes at risk." (Source: Ibid.)
Right now, the company has a quarterly dividend rate of $0.2750 per share, giving Mosaic stock an annual dividend yield of 3.96%.
Headwinds from the fertilizer market have impacted Mosaic's financials. In the third quarter of 2016, the company generated $2.0 billion in net sales, down from $2.1 billion last year. Net earnings came in at $39.0 million, down from $160.0 million in the year-ago period. (Source: "The Mosaic Company Reports Third Quarter 2016 Results," Mosaic Co, November 1, 2016.)
Still, O'Rourke said that a dividend cut might not be necessary if the demand from Asia picks up.
"We see a very constructive market, and these markets change much quicker than the pundits expect, and when they do change, we'll be well-positioned to take advantage," he said. "We enter the new year in a pretty good position going forward." (Source: BNN, December 19, 2016, op cit.)