Morgan Stanley Upgrades Kinder Morgan, Inc. (NYSE:KMI) Stock to Overweight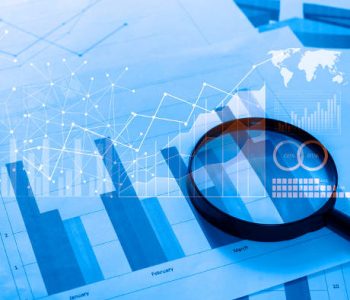 Analyst Raises Price Target on Kinder Morgan Stock to $24.00
After a huge drop last year, Kinder Morgan, Inc. (NYSE:KMI) stock has climbed quite a bit in 2016. Now, a major Wall Street firm is saying that there is more upside in this midstream energy giant.
On, August 18, Morgan Stanley (NYSE: MS) analyst Tom Abrams and his team upgraded Kinder Morgan stock from "Equal Weight" to "Overweight." The team also raised their price target to $24.00; this represents a 10.3% potential upside from KMI stock's current price. (Source: "Morgan Stanley Ups Kinder Morgan to Buy," Barron's, August 18, 2016.)
"Every quarter that passes, KMI moves closer to a 2018/19 EBITDA ramp from the addition of new projects and a debt/EBITDA level below five times," Abrams said. "While we believe that the debt/EBITDA will eventually drift toward 4.5 times to comp KMI more favorably with other MLPs and infrastructure utilities, below five times means that excess coverage will increasingly be available for distribution increases, further debt reduction, share repurchases, and acquisitions—whichever accretes the most value."
What Abrams was referring to was Kinder Morgan's efforts to improve its balance sheet. The company's joint ventures and asset sales are expected to reduce debt by $3.0 billion. KMI said last month that it expects to end the year at a leverage ratio of 5.3 times net debt-to-adjusted EBITDA, down from its previous guidance of 5.5 times. (Source: "Kinder Morgan Declares Dividend of $0.125 for Second Quarter 2016," Kinder Morgan Inc, July 20, 2016.)
Abrams said that a stronger financial position could rebuild KMI stock's appeal to investors. In particular, cash-flow options such as distribution hikes, stock buybacks, and acquisitions could, he said, "have a positive response from investors."
Note that last December, Kinder Morgan slashed its quarterly dividend rate by 75% from $0.51 per share to $0.125 cents. Just a month before that, the company was promising investors a six percent to 10% increase in 2016. (Source: "Kinder Morgan Announces 2016 Outlook," Kinder Morgan, Inc., December 8, 2015.)
Going forward, Abrams says: "We expect small progress through 2017 in EBITDA growth and debt reduction absent periodic small asset sales but believe that a year from now greater optimism about KMI's financial and cash flow position in 2018 could move the stock into the mid-to high $20.00s."
KMI stock rose 4.41% to $22.71 on Thursday.