Morgan Stanley Profits Beat Expectations, Hikes Dividend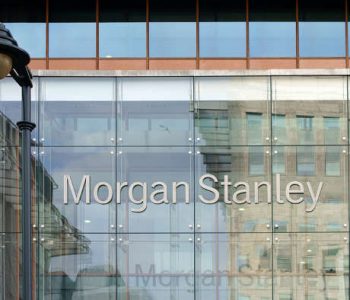 Morgan Stanley Hikes Dividend by 33%
New York, NY — Morgan Stanley (NYSE:MS) said its second-quarter profit fell when compared to the similar period last year, but its earnings beat analysts' expectations on strong performance by its investment banking unit and lower compensation cost.
The New York-based investment bank increased its quarterly dividend payout by 33% to $0.20 per share from $0.15 and announced a share repurchase plan of $3.5 billion through the second quarter of 2017.
For the quarter ended June 30, the net income dropped 11% to $1.6 billion, or $0.75 per diluted share, compared with income of $1.8 billion, or $0.85 per diluted share, for the same period a year. Analysts on average had expected earnings of $0.59 per share in the latest quarter, according to Thomson Reuters. (Source: "Morgan Stanley Reports Second Quarter," Morgan Stanley Investor Relations, July 20, 2016.)
"Our results this quarter reflect solid performance in an improved but still fragile environment,'' James P. Gorman, chairman and chief executive officer, said in the statement. "In the midst of market uncertainty, we maintained our leadership positions across our core franchises and continued our focus on prudent risk management and judicious expense control." (Source: Ibid.)
Morgan Stanley has been working to transform its bond-trading business into one that focuses on transactions that require little capital under new regulations. It has scaled back in areas like physical commodities—cutting headcount by about 25%—and emphasized more commoditized products, like interest-rate swaps. (Source: "Morgan Stanley Beats Expectations," Reuters, July 20, 2016)
Compensation expenses declined to $4.0 billion in the second quarter from $4.4 billion a year ago, partially driven by lower revenue. Results reflect execution of the firm's disciplined expense management strategy, the statement said.
Institutional Securities' net revenue was $4.6 billion, reflecting continued strength in equity sales and trading and solid performance in fixed income sales and trading, partly offset by lower underwriting results. Wealth management net revenue was $3.8 billion and the pre-tax margin was 22.5%.