Moody's: Canadian Banks Could Be Forced to Cut Dividends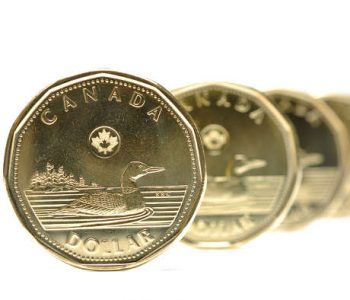 Low oil prices could force Canada's big banks to slash their dividends, according to the latest report by Moody's.
On Monday, the investment ratings agency published a report analyzing the impact of a downturn in the oil and gas sector on Canadian banks. Stress test results showed higher default rates in the oil patch could force financial institutions to conserve capital, including the possibility of dividend cuts. (Source: "Dividend Cuts 'a Last Resort' for Banks Under Severe Oil and Gas Stress: Moody's," Financial Post, July 11, 2016.)
Canada has the third-largest oil reserves in the world and is a major producer and exporter of the commodity. The oil and gas industry makes up a significant part of the country's economy, so it's not really a surprise that Canadian banks have sizable exposure to the sector.
"Under the expected case in our stress test of the Canadian banks' energy exposures, the profitability of the banks will decline but their capital would not be impaired," the Moody's report notes. (Source: Ibid.)
But that's not all, because "in a severe stress scenario…some of the banks might be required to take capital conservation measures, cut dividends or raise additional equity." (Source: Ibid.)
The rating agency's severe stress scenario assumes above-historic recession level losses in consumer loan portfolios in Canada's oil-producing provinces and a 20% decline in capital markets' net income. Under such a scenario, Moody's expects Canadian banks to have losses 1.5 times their quarterly net income.
"In this scenario, the banks would still internally generate sufficient capital to cover stress losses within two quarters, but not at the current payout ratio," Moody's said. (Source: Ibid.)
"Unless the banks reduced dividends and/or raised new common equity, it would take multiple quarters to absorb stress losses through retained earnings," the rating agency concluded. (Source: Ibid.)
For now, though, Canadian banks seem to be doing just fine for income investors. In the most recent quarter, several Canadian banks—including Bank of Montreal (USA) (NYSE:BMO) and Canadian Imperial Bank of Commerce (USA) (NYSE:CM)—had increased provisions for credit losses. However, this did not prevent them from raising their dividends.