Monthly Dividend Stocks: Is This 16.9% Yield Safe?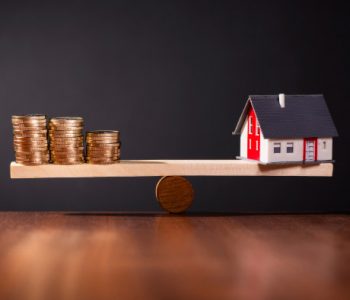 iStock.com/gopixa
Monthly Dividend Stock Paying 16.9%, But is it Sustainable?
Monthly dividend stocks have been some of the best creations for income investors. Because most bills have to be paid every month, having monthly dividend checks makes life much easier for investors who are living off their income portfolios.
The thing is, though, the most well-known dividend stocks rarely offer a yield north of six percent. So when you come across a company with a 16.9% payout, it deserves to be checked out.
Orchid Island Capital Inc (NYSE:ORC) is a real estate investment trust (REIT) headquartered in Vero Beach, Florida. Most REITs own and operate real estate properties, such as shopping centers, apartment complexes, and office buildings. Orchid Island Capital is not one of them. Instead of investing in physical properties, the company focuses on residential mortgage-backed securities.
Right now, Orchid Island Capital pays monthly dividends of $0.14 per share, or $1.68 per share annually. Trading at $9.93 apiece, the company offers a jaw-dropping yield of 16.9%.
The big question, of course, is whether the payout is safe. So let's take a look at the company's financials.
Mortgage-backed securities may look like a complicated concept, but at the end of the day, just like most mortgage REITs, Orchids Island Capital borrows money at short-term rates and lends at long-term rates. The profit comes from the difference between short-term rates and long-term rates.
Borrowing short and lending long can be a lucrative business in certain times, but it may not be the best business to be in right now. This is because short-term interest rates have been rising much faster than long-term rates, causing the yield curve to flatten. As a result, the spread between long-term and short-term rates has decreased, which causes Orchid Island Capital's profitability to decline.
Also Read:
REIT ETF List: Earn Regular Income From These Real Estate ETFs
In the third quarter of 2017, the company generated a net income of $0.33 per share. Considering that it declared $0.42 of dividends per share during this period, Orchid Island Capital did not make enough money to cover its payout. (Source: "Orchid Island Capital Announces Third Quarter 2017 Results," Orchid Island Capital Inc, October 26, 2017.)
If a company cannot cover its distributions with cash generated from operations, it would have to find other ways to raise money. In Orchid Island Capital's case, the method is to issue more shares. As of September 30, 2017, the company had 45.3 million common shares outstanding, representing a 37.2% increase from the year-ago period. Through these aggressive equity issuances, each existing shareholder's ownership got diluted.
Also, as history has shown, issuing shares or borrowing money can only last so long. If Orchids Island Capital cannot boost its profits, it would have no choice but to cut its payout down the road. In fact, the company has already done it before; in 2015, it reduced its monthly dividend rate from $0.18 per share to $0.14 per share. (Source: "Dividend History," Orchid Island Capital Inc, last accessed November 24, 2017.)
The Bottom Line on ORC Stock
Orchid Island Capital's 16.9% payout certainly looks attractive, but unless the company can substantially improve its dividend coverage, income investors would be better off standing on the sidelines.