Monthly Dividend Stocks: Earn a 4.9% Yield From STAG Industrial Inc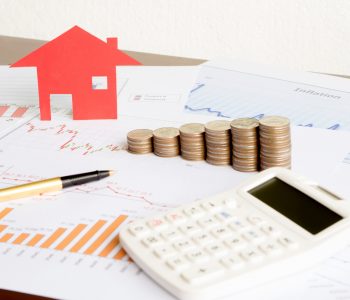 iStock.com/hotobuay
Why Income Investors Should Consider This Monthly Dividend Stock
In a perfectly competitive environment, it would be difficult to make oversized profits. Fortunately, there are a lot of markets that are not perfectly competitive. STAG Industrial Inc (NYSE:STAG), for instance, has been generating superior returns by exploiting the pricing inefficiencies in a niche market. Moreover, it returns some of its profits to investors in the form of monthly dividends.
Headquartered in Boston, Massachusetts, STAG Industrial is a real estate investment trust (REIT) that specializes in the acquisition and operation of single-tenant, industrial properties in the U.S. It uses a unique investment strategy to generate both current income and growth potential.
Now, I know what you are thinking: "Industrial real estate is nothing new to investors. How can a company make oversized returns by investing in warehouses and distribution centers?"
Well, as it turns out, there has been a persistent mispricing in the individual single-tenant property market. This is due to the unique risk profile of those properties.
You see, when you own a single-tenant warehouse, there are only two possible scenarios: the property is fully occupied or fully vacant. So, as the landlord, you either get full rent or zero rent. The binary risk nature of single-tenancy could translates to higher potential volatility in cash flows.
Investors are risk-averse and therefore not willing to pay too much for single-tenant industrial properties. As a result, these properties are often priced considerably lower than multi-tenant properties.
Here's the neat part: STAG Industrial can aggregate the binary risk cash flows by owning a portfolio of single-tenant industrial properties. Through diversification, the company can generate much more stable cash flows. And because individual investors don't really favor those properties, STAG Industrial can acquire them at very attractive prices.
Right now, STAG Industrial's portfolio consists of 342 buildings located in 37 states. The properties are leased to 296 tenants coming from many different industries.
Generous Distributions
STAG Industrial is a monthly dividend stock. With a monthly distribution rate of $0.1175 per share, the company has an annual dividend yield of 4.9%.
The dividend is backed by a recurring business. By the end of the second quarter of 2017, STAG Industrial's properties have a weighted average lease term of 4.8 years. This adds stability to the company's cash flow. (Source: "Supplemental Information," STAG Industrial Inc, last accessed September 8, 2017.)
Financials are solid, too. STAG stock reported earnings last month. In the second quarter of 2017, the company generated $0.41 of core funds from operations per share, representing a 7.9% increase year-over-year. In particular, it was more than enough to cover the $0.3501 of dividends per share paid during this period. (Source: "STAG Industrial Announces Second Quarter 2017 Results," STAG Industrial Inc, August 1, 2017.)
Of course, if everyone starts exploiting the price inefficiency in the single-tenant industrial property marketplace, the price level would be bid up, and STAG Industrial would no longer find acquisition opportunities. However, the market is huge and highly fragmented; the largest player owns less than three percent of all the properties available. This allows STAG Industrial to take advantage of granular acquisition opportunities and grow its business step by step.
In the second quarter, the company acquired 21 buildings at a weighted average capitalization rate of 7.2%.
With a unique growth strategy and solid financials, this monthly dividend stock could provide even higher returns to investors down the road.
Also Read:
7 Best Growth and Income Stocks for 2017
The 7 Top Monthly Dividend Stocks for 2017