Monroe Capital Corp: Little-Known Stock Now Yields 12.7%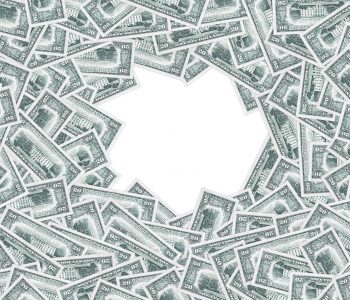 Looking for High-Yield Stocks? Read This
Most people have never heard of Monroe Capital Corp (NASDAQ:MRCC), but the company offers one of the biggest payouts in the entire stock market.
Monroe Capital is a specialty finance company that provides financing solutions to middle-market businesses. Headquartered in Chicago, MRCC's investment objective is to maximize the total return to its shareholders in the form of current income and capital appreciation.
The company currently has a quarterly dividend rate of $0.35 per share. Since MRCC stock trades at $11.06 apiece as of this writing, that quarterly rate comes out to an annual yield of 12.7%.
The yield certainly looks attractive. But when the average S&P 500 company is paying less than two percent, a yield in the double-digits seems too good to be true. So the big question is, can this company afford those dividend payments?
Well, based on the results that are available so far, the answer seems to be "yes."
Monroe Capital Corp: Is the Dividend Safe?
While Monroe Capital makes both debt and equity investments, its main focus is senior secured lending. As of September 30, 2019, the company's portfolio consisted of 180 loans and 26 equity positions in 88 companies. Notably, first lien senior secured loans represented 78.2% of MRCC's portfolio fair value. (Source: "Company Overview Q3 2019," Monroe Capital Corp, last accessed February 11, 2020.)
The loans are diversified across industries, too. At the end of September 2019, Monroe Capital's portfolio's three largest exposures were "Services: Business" (18.5%), "High Tech Industries" (13.3%), and "Banking, Finance, Insurance & Real Estate" (10.5%). No other industry accounts for more than 10% of the company's portfolio fair value. (Source: Ibid.)
The business is quite lucrative; the weighted average effective yield on Monroe Capital's debt and preferred equity investments stood at 9.3% at the end of September. Therefore, by earning oversized interest from its debt portfolio, the company returns a generous amount of cash to investors.
Looking at the company's latest earnings report, we see that, in the third quarter of 2019, Monroe Capital earned adjusted net investment income of $0.35 per share, which was the same as its quarterly dividend payment. (Source: "Monroe Capital Corporation BDC Announces Third Quarter 2019 Results," Monroe Capital Corp, November 6, 2019.)
In other words, while the company covered its payout, it did not leave any room for error.
At the time of this writing, Monroe Capital Corp is yet to announce its fourth-quarter results. But we see that, in the first nine months of 2019, the company earned adjusted net investment income of $1.05 per share, which was the same as its dividend payments for the period. (Source: "Form 10-Q,"  Monroe Capital Corp, November 6, 2019.)
So again, MRCC covered its dividend payments but there was no financial wiggle room.
Now, as risk-averse income investors, we all want to see stronger dividend coverage. However, looking back, this company has something that's rarely seen among the ultra-high yielders: a solid history of paying oversized dividends and covering them.
You see, since Monroe Capital's initial public offering (IPO) in late 2012, it has paid dividends every single quarter. And there have been no dividend cuts. In fact, management even raised the payout in 2015. (Source: "Dividends and Distributions," Monroe Capital Corp, last accessed February 5, 2020.)
Better yet, the company's adjusted net investment income has covered its dividend for 22 consecutive quarters. (Source: "Company Overview Q3 2019," Monroe Capital Corp, op. cit.)
Bottom Line on Monroe Capital Corp
Ultimately, keep in mind that Monroe Capital Corp last reported a net asset value of $12.34 per share. Meanwhile, the stock currently trades at $11.06 per share.
Obviously, we won't know the company's latest net asset value until its next earnings report. But if things haven't changed much in the last several months, the MRCC stock price would represent about a 10% discount to its net asset value.
As it stands, Monroe Capital stock could present an opportunity for yield-seeking investors.