MNDO Stock: Little-Known Company Pays a Big Yield of 12.17%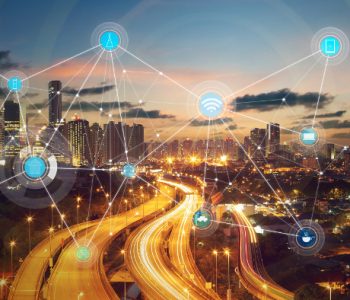 iStock.com/jamesteohart
1 High-Yield Stock to Consider
Today's article highlights a company that most people have never heard of: MIND C.T.I. Ltd. (NASDAQ:MNDO).
Headquartered in Yoqneam, Israel, MIND C.T.I. is a provider of end-to-end billing and customer care solutions for small- and medium-sized telecommunications companies. It also provides unified communications analytics and call accounting solutions for enterprise customers.
Now, you might be wondering why I'm talking about a little-known foreign company. Well, the answer is simple: MIND C.T.I. is one of the most generous companies when it comes to returning cash to investors.
MIND C.T.I. was founded in 1995 and first adopted a dividend policy in July 2003. Since then, it has paid 14 consecutive annual dividends and one special dividend. While the company makes dividend payments once a year rather than quarterly, the sheer size of its payout still makes it worth considering. Its most recent dividend was $0.32 per share, which was paid on March 23, 2017. At today's price, that translates to an annual yield of 12.17%. (Source: "MIND C.T.I. LTD. Dividend Date & History," NASDAQ, last accessed November 13, 2017.)
Of course, high-yield stocks are not always safe bets. But, in the case of MIND C.T.I., the company's double-digit payout is actually backed by a solid business.
Also Read:
5 Monthly Dividend Stocks Yielding Up to 10.2%
MIND C.T.I. has been in business for over 20 years. In its billing and customer care segment, the company differentiates itself by offering comprehensive solutions, which includes billing, a real-time rating for multiple services, customer care, mediation, provisioning, and point-of-sale. Its services also work with both prepaid and postpaid platforms.
Thanks to these differentiators, MIND C.T.I. has built a reputation among its key client base of tier-two and tier-three carriers. In the billing and customer care solutions segment, the company serves Eastlink, Vodafone Group plc, and Iskon Internet, among others. (Source: "MIND Financial Presentation Q3/2017," MIND C.T.I. Ltd, last accessed November 13, 2017.)
At the same time, MIND C.T.I. has also built a successful call accounting and unified communications analytics business. It currently serves some of the biggest enterprises in the world, such as The Coca-Cola Co (NYSE:KO), Intel Corporation (NASDAQ:INTC), Citigroup Inc (NYSE:C), and McDonald's Corporation (NYSE:MCD).
Geographically, the Americas is the biggest market for MIND C.T.I., contributing 76.3% of the company's total revenue in the first nine months of 2017. Europe represented 15.2%, while the rest of the world represented 8.5%.
The business has been growing too. In the third quarter of 2017, the company generated $4.6 million in revenue, representing a two-percent increase year-over-year. Profitability improved as well, thanks to a 200-basis-point expansion in operating margins to 31%. Net income came in at $1.2 million, up nine percent from the year-ago period. (Source: "MIND CTI Reports Third Quarter 2017 Results," MIND C.T.I. Ltd, November 6, 2017.)
Final Thoughts on This High-Yield Stock
At the end of the day, I wouldn't call MIND C.T.I. a slam dunk. The company runs a relatively small business and its payout could fluctuate due to the volatility in its revenue and cash flows. But, in a market where few companies pay more than five percent, MIND CTI's 12.17% yield could be worth considering for investors who understand the underlying risk.