MMP Stock: Why Magellan Midstream Partners, L.P. Is a Top Dividend Pick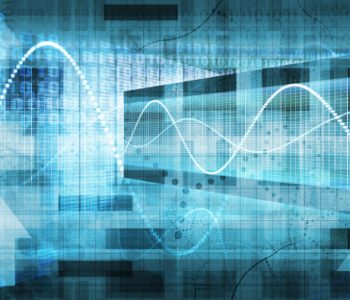 525% Distribution Increase Since IPO
With oil prices still deep in the doldrums, energy stocks are having a hard time finding an audience despite their impressive dividend yields. And indeed, if oil prices don't recover, drillers will likely continue to suffer. But there is still a special group of entities in the energy industry that deserves the attention of income investors. One of them is Magellan Midstream Partners, L.P. (NYSE:MMP) stock.
Magellan Midstream Partners, L.P. is a master limited partnership (MLP). It combines the tax benefits of a limited partnership with the liquidity of publicly traded securities. As long as the partnership generates 90% of its income through activities relating to natural resources, it doesn't have to pay a penny of corporate income tax.
The best part is, MLPs are also required by law to distribute most of their profits to investors.
The big question for income investors is how well this partnership can handle the downturn in the oil patch. On that front, all you need to know is that Magellan is involved in the transportation, storage, and distribution of refined petroleum products and crude oil. It doesn't drill new wells, so it doesn't need to worry about the price of oil that much.
There are quite a few midstream MLPs on the market. What's so special about Magellan Midstream Partners, L.P.?
Well, the key here is Magellan's dominant position in transporting refined petroleum products. MMP owns 9,600 miles of refined product pipelines with 53 connected terminals, as well as 27 independent terminals. This gives Magellan the longest refined petroleum products pipeline system in the U.S., with access to nearly 50% of the country's refining capacity.
At the same time, the partnership also has a 1,100-mile ammonia pipeline system and approximately 1,700 miles of crude oil pipelines and storage facilities.
Essentially, Magellan operates toll roads in the energy industry. The fee-based nature of its business makes the partnership a great candidate for an income portfolio. Right now, MMP stock has a quarterly distribution rate of $0.82 per unit, giving the partnership an annual yield of 4.67%.
What's more impressive is Magellan Midstream Partners, L.P. 's ability to grow its payout. Since the partnership went public in 2001, its annual distribution rate has increased by 525%.That's a compound annual growth rate of 11%. Moreover, despite the downturn in the oil patch, MMP never cut its payout. In fact, since 2010, the partnership has been increasing its distribution rate every single quarter.
Source: Magellan Midstream Partners, L.P.
If you're wondering whether Magellan's distribution growth is sustainable, there has been good news. According to the latest guidance from MMP's management, the partnership is expected to generate $910.0 million in distribution cash flow for full-year 2016. Magellan Midstream Partners, L.P. is also expected to increase its annual cash distribution by 10% for 2016 and at least eight percent in 2017, while maintaining distribution coverage of at least 1.2 times each year. (Source: "Magellan Midstream Reports Solid Second Quarter Financial Results," Magellan Midstream Partners LP, August 2, 2016.)
Having a 1.2 times distribution coverage ratio is a good thing for an MLP as it leaves a margin for error. Moreover, note that Magellan is also growing at a solid pace.
With the largest refined petroleum products pipeline system in the nation, Magellan keeps reaping rewards from these energy toll roads. In the second quarter of 2016, MMP's refined products operating margin increased by $29.1 million year-over-year to $177.3 million. Notably, while the lower pricing environment is hurting upstream oil and gas companies, it resulted in strong demand for gasoline, which helped drive a four-percent increase in shipments at Magellan. For the quarter, the partnership's transportation and terminals revenue increased by $9.5 million.
Top-line growth translated to the bottom line. Magellan Midstream Partners, L.P.'s net income came in at $187.9 million for the quarter, a 5.9% increase from the year-ago period.
Going forward, the partnership has quite a few projects to further boost its dominance in the refined products pipeline business. Magellan's newly constructed Little Rock pipeline began operations in early July to deliver up to 75,000 barrels per day of refined petroleum products to Little Rock, Arkansas. The Platteville-to-Cushing segment of the Saddlehorn pipeline began operations in early September. The partnership is also working on another extension of Saddlehorn-Carr-to-Platteville segment. This extension is expected to be operational by the end of 2016.
The Bottom Line on MMP Stock
The energy industry is still facing a lot of uncertainty. But with long-term fixed-fee based contracts, Magellan Midstream Partners, L.P. could keep earning revenue no matter what the market looks like. And that's a good thing to know for income investors.