Microsoft Corporation: This Could Propel More Gains in MSFT Stock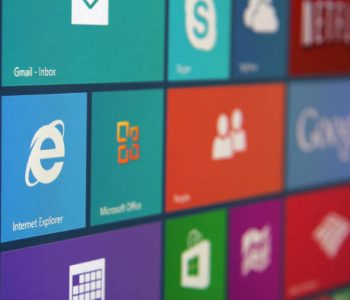 Microsoft Stock: Positive Momentum Continues
It seems there is no dearth of good news for investors in Microsoft Corporation (NASDAQ:MSFT) stock.
This is the company which has been constantly innovating and surprising investors for the past many years. Its drive for transformation is helping this tech giant to not only sustain its growth momentum, but also provide handsome returns to investors. The company has perfectly positioned itself to participate in the growing need of mobile platforms and cloud computing.
Take the two announcements of this week, showing how quickly Microsoft is creating a long-term value for its shareholders.
Microsoft announced on Monday it will provide cloud-computing services for Nissan Motor Co Ltd (TYO:7201) and Renault SA (EPA:RNO) cars. Microsoft will build cloud infrastructure for the two carmakers that can host navigation data and will allow drivers to predict gas usage and check on their cars remotely. As part of its global, multi-year agreement with the carmakers to advance connected driving experiences worldwide, the companies will work together to develop next-generation mobility services for cars powered by "Microsoft Azure," Microsoft's cloud computing service. (Source: "Microsoft unveils new offerings to empower IT and drive digital transformation," Microsoft Corporation, September 26, 2016.)
In another development, Adobe Systems Incorporated (NASDAQ:ADBE) will be bringing business software tools like "Adobe Marketing Cloud," "Adobe Creative Cloud," and "Adobe Document Cloud" to Microsoft Azure. With this partnership, Adobe will make Microsoft Azure its preferred cloud platform. (Source: "Adobe and Microsoft Partner in the Azure Cloud to Help Businesses Transform Customer Engagement," Adobe Systems Incorporated, September 26, 2016.)
These two deals suggest that Microsoft Chief Executive Officer Satya Nadella's is well on track to execute his strategy to turn Microsoft into a most productive platform for a mobile-first, cloud-first world.
Microsoft Stock: Cheap Borrowing Helping Acquisitions
All this positivity and innovation is helping MSFT stock provide a double-digit returns to its shareholders. Microsoft stock has surged over 18% during the past three months and 32% in the past year, a performance hard to match by a matured technology company in this environment, when investors' focus is on startups to make quick bucks.
Investors in MSFT stock have also benefited from a massive increase in its dividend payouts over the past five years. The company has doubled its quarterly dividend in that time to $0.39 per share from $0.20 a share five years ago.
In additions to dividend payments, investors have also been rewarded with a massive share buyback program.  Just last week, Microsoft's board of directors approved a new $40.0-billion share repurchase initiative, which came after reaffirming that Microsoft is on track to complete its current $40.0-billion stock repurchase program by December of this year. (Source: "Microsoft announces quarterly dividend increase and share repurchase program," Microsoft Corporation, September 20, 2016.)
Microsoft has been able to return cash to its shareholders via a smart refinancing strategy that takes advantage of this low-interest-rate environment. For example, while it continues to return cash to its shareholders, Microsoft borrowed over $19.0 billion from the debt market to fund its $26-billion acquisition of LinkedIn (NYSE:LNKD) this summer.
Final Word on MSFT Stock
On a valuation basis, MSFT stock is much cheap when compared to big names like Amazon.com, Inc. (NASDAQ:AMZN), which is competing with Microsoft for cloud computing space. Trading on a price-to-earnings (P/E) ratio of 27x, Microsoft isn't expensive to buy when you compare it with Amazon's P/E ratio of 199x.
In addition, MSFT stock offers a dividend yield of close to three percent–a handsome return from a solid technology investment with a stable business model and a low-risk profile.
For income investors, both the dividend yield and the potential capital gains make Microsoft stock an attractive investment, especially at a time when it's in "aggressive acquisition mode" and successfully transforming its business to take a leading position in new technologies.