Microsoft Corporation: The Best Tech Stock for Income Investors?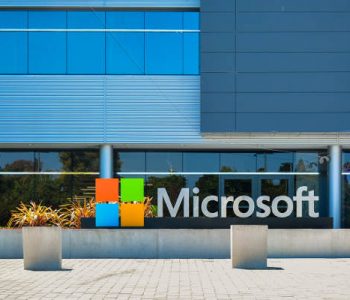 iStock.com/jejim
A Top Dividend Stock From an Unlikely Industry
For the most part, the hottest tech stocks aren't really known for their ability to produce dividends. But you might want to make an exception for Microsoft Corporation (NASDAQ:MSFT).
In my opinion, the No. 1 thing preventing tech companies from becoming solid dividend payers is the lack of a recurring business. A company might be making the hottest gadget right now, but, once the hype is over and consumers move on to something else, its business would slow down. Without a recurring stream of profits, it won't be able to maintain a dividend.
And because dividends tend to be sticky (at least in the U.S. stock market), management will think twice before initiating a dividend policy. In this day and age, few things disappoint income investors more than a dividend cut.
The good news is, Microsoft has built an incredibly stable business. Thanks to its recurring profits, the company established its dividend policy more than a decade ago. And the payout has only been increasing.
Consider this: When Microsoft initiated a quarterly dividend policy in 2004, its payout was $0.08 per share. Today, the amount stands at $0.42 per share, translating to a total increase of 425%. (Source: "Dividends and Stock History," Microsoft Corporation, last accessed June 25, 2018.)
Trading at roughly $99.51 apiece, MSFT stock has an annual dividend yield of 1.7%.
Now, you might be wondering whether those dividend increases are sustainable. At the end of the day, Microsoft has been around for more than four decades. Does the company generate enough growth in its business to fuel those dividend hikes?
The answer is yes.
Microsoft Corporation: Growing Financials
Microsoft last reported earnings in April. In the third quarter of its fiscal-year 2018, ended March 31, 2018, the company's revenue grew 16% year-over-year to $26.8 billion. Net income came in at $7.4 billion, representing a 35% improvement from the year-ago period. (Source: "Microsoft Cloud Powers Third Quarter Results," Microsoft Corporation, April 26, 2018.)
Note that, for the quarter, Microsoft's diluted earnings increased 36% year-over-year to $0.95 per share. Given its quarterly dividend rate of $0.42 per share, the company achieved a payout ratio of just 44%, leaving a wide margin of safety.
New Catalyst
Here's the best part: Despite being considered a legacy tech company, Microsoft still has a major growth driver—the cloud.
You see, cloud computing is one of the fastest-growing segments in tech right now. And Microsoft's cloud business has been firing on all cylinders.
For instance, "Microsoft Azure"—which provides software as a service (SaaS), platform as a service (PaaS), and infrastructure as a service (IaaS) through a global network of data centers—experienced a 93% revenue growth in the third quarter of its fiscal-year 2018.
During the company's latest earnings conference call, Microsoft's Chief Financial Officer Amy Hood said that, in fiscal-year 2019, "Revenue growth will continue to be driven by the transition to cloud services." (Source: "Microsoft Third Quarter Earnings Conference Call," Microsoft Corporation, April 26, 2018.)
Don't forget, other than having this growth catalyst, Microsoft did not forget about the business that helped it succeed in the first place: operating systems. By capturing the personal computer (PC) operating system market some three decades ago, Microsoft has built a wide economic moat that continues to guard its profits until this day.
According to NetMarketShare, different versions of Microsoft's "Windows" had a whopping 88.3% share of the worldwide desktop and laptop operating system market in May 2018. The second-place finisher—Apple Inc.'s (NASDAQ:AAPL) "Mac OS"—had a substantially smaller market share of 8.98%. (Source: "Operating System Market Share," NetMarketShare, last accessed June 25, 2018.)
Bottom Line on Microsoft Stock
With its legacy business still going strong and a major growth driver to look forward to, Microsoft Corporation has once again become an investor favorite. Over the past 12 months, MSFT stock surged nearly 40%, which was particularly impressive, given that it's a huge company commanding more than $750.0 billion of market capitalization.
And because its dividends are on the rise, too, Microsoft stock also deserves the attention of income investors.