Microsoft Corporation Is Still a Top Pick for Income Investors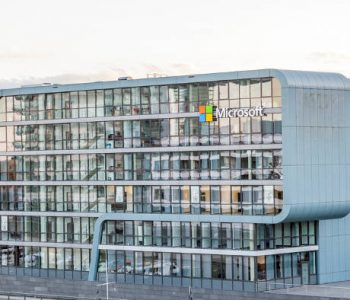 Income Investors Should Consider MSFT Stock
Tech stocks can be risky, but that shouldn't prevent income investors from considering Microsoft Corporation (NASDAQ:MSFT) stock.
To see just how things can get absurd in the tech sector, here's a fact: despite the soaring stock market in recent years, there are still tech stocks trading well below their peaks in the 1990s.
Microsoft stock was a market darling in 1999, then it took a huge hit after the bubble burst. However, thanks to its solid climb in recent years, MSFT stock has soared past its peak in December 1999 and is now trading at a new all-time high.
Of course, for value-seeking income investors, a stock trading at its all-time high isn't always a safe bet. So why should they still consider MSFT stock?
Well, first of all, Microsoft is very different from what it was back in the 1990s. The company's position is more entrenched than ever. As a result, Microsoft stock has become a dividend-paying stock. With a quarterly dividend rate of $0.39 per share, MSFT stock has an annual dividend yield of 2.45%.
The fast-changing tech world is not known for producing dividend payers. Many companies don't even know if they can remain profitable in the next few years. For them, reinvesting earnings for the future (if they have any) may seem like a more urgent task than returning value to shareholders today.
That's why MSFT stock is special. The company started paying quarterly dividends in 2004. Since then, its quarterly dividend rate has increased 388%.
The reason why Microsoft stock can afford to pay a dividend and keep growing its payout is its recurring business. Having a recurring business is perhaps the most important thing for a dividend stock. A company may have tremendous sales in one year, but if no one will buy its products in the future, why bother paying a dividend?
Fortunately, that concern does not apply to today's Microsoft. By capturing the desktop system market decades ago, Microsoft has become one of the most dominant players in software and services. Various versions of Microsoft's "Windows" operating system had a dominating 88.6% share in the desktop operating system market in January 2017. The company's "Office" productivity suite is in use at 80% of Fortune 500 companies. (Source: "Desktop Operating System Market Share," NetMarketShare.com, last accessed February 9, 2017.)
Running a solid software and services business is great for dividend investors of MSFT stock. These services don't have to follow the costly product update cycles of hardware devices, and very often, the majority of their revenue could be recurring.
Don't forget, Windows and Office are just a part of what Microsoft is doing these days. The company has also become a major player in the cloud computing industry, which is one of the fastest-growing areas in tech today. In the December quarter, revenue from Microsoft's Intelligent Cloud segment grew eight percent year-over-year to $6.9 billion, and would have increased 10% in constant currency. The highlight of the segment was "Microsoft Azure," an open, flexible, enterprise-grade cloud computing platform. For the quarter, Azure revenue surged 93% year-over-year, while Azure computer usage more than doubled. (Source: "Earnings Release FY17 Q2," Microsoft Corporation, January 25, 2017.)
The Bottom Line on MSFT Stock
Despite the recent surge in Microsoft stock, the company is not really that expensive given its growth potential. Trading at $64.29 apiece, MSFT stock has a price to earnings multiple of around 30 times. But if you use its expected earnings for the next fiscal year, you'd see that the company has a forward P/E of less than 20 times, not a high number in today's bloated tech sector.
Income investors looking for both current return and future potential should take a serious look at Microsoft stock.