Microsoft Corporation: The Real Reason to Own MSFT Stock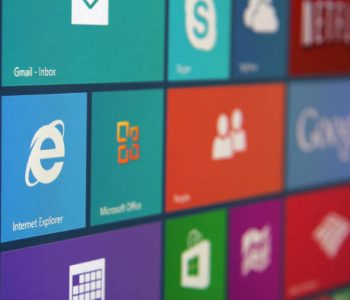 Microsoft Stock Dividend Quadrupled Over the Past 10 Years
In today's market, tech stocks aren't known for their dividends; rather, they are known for making sizable moves in short time frames. But when there is something as solid as Microsoft Corporation (NASDAQ:MSFT) stock, it deserves the attention of income investors.
Started by developing BASIC interpreters for the "Altair 8800" microcomputer, Microsoft has become a multinational tech giant, generating more than $85.0 billion in revenue each year. As the company took center stage in the software business, Microsoft stock investors have also been handsomely rewarded.
The momentum in MSFT stock still seems to be going strong. In just the past 12 months alone, Microsoft stock has surged 23%. Not bad for a four-decade-old company with an over-$400-billion market cap!
If you missed the profit train, don't worry, because capital gains are not the only thing you can get from Microsoft stock at the moment. The company is also a candidate for a great dividend play.
Because Microsoft runs an established business, it has the ability to reward shareholders with regular dividends. In the past 10 years, MSFT stock's quarterly dividend rate has increased by more than 333%. (Source: "Dividends and Stock History," Microsoft Corporation, last accessed October 3, 2016.)
The latest dividend hike came last month, when the company announced an eight-percent increase of its quarterly dividend rate to $0.39 per share. At today's price, Microsoft stock has an annual dividend yield of 2.73%.
The main reason behind Microsoft's ability to consistently raise its payout is its wide economic moat. Having a wide moat is invaluable in the rapidly changing tech world. You could be the hottest device makers in the world at one point and realize after a few years that no one wants your product anymore.
Microsoft differs from other tech giants by capturing the desktop operating system market in the 1980s. When everyone was using the company's "Windows" operating system, developers were willing to write programs for it. And when all the programs were written for Windows, users would likely choose it over other operating systems on the market.
The company's first-mover advantage in the desktop operating system business has protected its revenue and profits till this day. In September of 2016, Microsoft's products had 89.5% of desktop operating system market share. (Source: "Desktop Operating System Market Share," NetMarketShare.com, last accessed October 3, 2016.)
But of course, this is all old news. Why, you ask, should income investors pay attention to Microsoft stock today?
Well, while the company is still offering those core software products, including the Windows operating system and "Office" productivity suite, the way it delivers them are quite different.
Previously, you would pay for Microsoft's software and install it on your computer, and that would be the end of the transaction. Now, if you get the latest version of Microsoft Office, "Office 365," you become a subscriber, with payments made on a monthly or yearly basis.
This is a big deal for Microsoft. Subscription-based Office 365 is a recurring source of revenue—something that would whet an income investor's appetite. At the same time, it also gives the company a better understanding of its customer base.
What Microsoft did with the latest version of Windows was even more ingenious. When the company released "Windows 10" last July, it decided to offer it for free for one year. While the decision doesn't seem to be appealing on the monetizing front, note that by offering it for free, the adoption rate has shot through the roof. Last month, the company announced that Windows 10 was running on 400 million devices in 192 countries across the world. That's 100 million more from the 300 million as of this May. (Source: "Microsoft: Windows 10 now on 400 million devices," ZDNet, September 26, 2016.)
User base is what every tech company is fighting for these days. If you take a look at the press releases of the hottest names in the tech sector, you'd see that quite often, they mention the term "monthly active users," or MAUs. The idea is that it doesn't matter if a company is profitable at first; as long as it has a large enough user base, there will be plenty of monetizing opportunities in the future.
And that's indeed what Microsoft is going for. With 400 million users on-board, the company has huge potential making money from marketing its own products to those users, as well as from its "Windows Store."
The Bottom Line on Microsoft Stock
Note that I haven't even mentioned Microsoft's success in the cloud computing world, or the popularity of its "Surface" lineup of tablets. Despite being four decades old, Microsoft stock still has a lot going for it, and its track record of dividend hikes could continue well into the future.