Microsoft Corporation: Owning a Tech Stock for Dividends?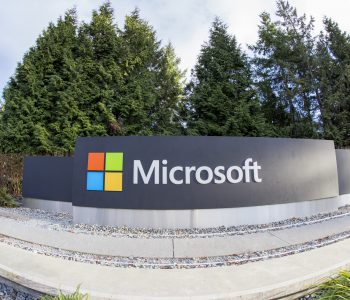 iStock.com/volkan.basar
Microsoft Corporation Delivers Growing Dividends
"For income investors, owning MSFT stock could be a rewarding dividend play in the long run."
That's what I told readers of Income Investors at the beginning of 2017. In that article, I explained why investors should consider owning Microsoft Corporation (NASDAQ:MSFT) stock.
I hope you followed my advice. Since that article was published, Microsoft Corporation announced a 7.7% increase to its quarterly dividend rate, and its share price shot up more than 50%.
That's quite an impressive rally, considering that Microsoft Corporation was already a mega-cap company with over $450.0 billion of market cap in January 2017. Thanks to the surge in its share price, Microsoft now commands more than $700.0 billion of market cap.
Compared to the sizable capital gains that MSFT stock investors have collected over the years, the company's quarterly dividend payments may not seem like much. But with consistent dividend growth, investors of this tech stock will likely earn much higher yield on cost than what they are receiving today. Let me explain.
When you look at the Google Finance profile of a dividend-paying company, the yield is calculated by dividing its annualized cash dividend by the share price. Microsoft stock pays quarterly dividends of $0.42 per share, or $1.68 per share on an annualized basis. Trading at $94.23 apiece, simple division shows that the company yields 1.78%.
However, note that Microsoft's dividend has been increasing. The company started paying quarterly dividends in 2004 and has raised its payout every year since then. From its initial quarterly dividend rate of $0.08 per share to today's $0.42 per share, Microsoft's payout has grown by a whopping 425%. (Source: "Dividends and Stock History," Microsoft Corporation, last accessed March 8, 2018.)
Still, Microsoft was never really known as a high-yield name. If an investor purchased MSFT stock in, say, January 2010, they would have paid around $28.50 per share. Since the company was paying quarterly dividends of $0.13 per share at the time, Microsoft offered an annual yield of 1.82%, which was not particularly exciting.
But because the company kept raising its payout, one share of MSFT stock now pays quarterly dividends of $0.42 per share. So, for the investor who bought Microsoft stock in January 2010 for $28.50 apiece, the position now has a yield on cost of 5.89%.
Past performance does not guarantee future results, but Microsoft's dividend increase track record is well positioned to continue. The reason is simple: despite being a four-decades-old legacy tech company, Microsoft Corporation is still growing its business.
In the second quarter of Microsoft's fiscal year 2018, ended December 31, 2017, the company generated $28.9 billion in revenue, representing a 12% increase year-over-year. Operating income came in at $8.7 billion, up 10% from the year-ago period. (Source: "Earnings Release FY18 Q2," Microsoft Corporation, January 31, 2018.)
There were impressive results across the board. The company's "Productivity and Business Processes" segment delivered a 25% revenue growth. Revenue in the "Intelligent Cloud" segment increased 15%, driven by a 98% revenue growth in "Microsoft Azure," its cloud computing service.
Ultimately, due to the fast-changing nature of the technology world, tech companies are not known as the most durable dividend payers. But with the established business and growing financials of Microsoft Corporation, income investors might want to make an exception for MSFT stock.