Microsoft Corporation: The No. 1 Reason to Watch MSFT Stock in 2017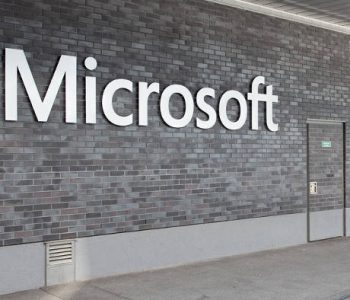 Microsoft Stock: A New Reason to Watch This Old-School Stock
Microsoft Corporation (NASDAQ:MSFT) stock is far from being the most exciting name in today's tech world. But with a 2.5% dividend yield, Microsoft stock still has a solid following among income investors. And now, there might be a new reason to watch the 41-year-old tech giant.
That reason is hardware devices, which, let's be honest, isn't exactly what the Redmond, Washington-based company is known for. For instance, its acquisition of Nokia resulted in billions of dollars being written off from its books.
But now, things are very different. Over the past four years, Microsoft has become a formidable player in the hardware device business.
I'm looking at Microsoft's "Surface" lineup of tablets, which was first released in October of 2012. Right now, the product is in its fourth generation, with four main offerings: "Surface Pro 4," "Surface Book," "Surface Studio," and "Surface Hub."
Note that Microsoft was not the first one to enter the tablet market. But in the past few years, it has built a solid presence. Earlier this year, Computerworld reported that Microsoft's "Surface Pro" increased its market share by nine percent to 25%. Moreover, two-in-one tablets like the Surface Book accounted for 33% of all tablet sales. (Source: "It's official: Laplets like the Microsoft Surface Book are trumping tablets," Computerworld, May 12, 2016.)
What this means is that Microsoft is having another top-line growth driver. In the first quarter of the company's 2017, ended September 30, 2016, revenue from the Microsoft Surface increased 38% year-over-year to $926.0 million. (Source: "Earnings Release FY17 Q1," Microsoft Corporation, October 20, 2016.)
However, the company is not done here. In 2017, Microsoft is expected to release a new generation of two-in-one tablets: the "Surface Pro 5." Among other things, the new device is expected to have the latest "Kaby Lake" processor, a rechargeable "Surface Pen," and a USB-C port.
Of course, some would argue that this success doesn't really mean much because the tablet industry is declining. But not all tablets are created equal, and the adoption of detachable tablets has actually been growing. According to International Data Corporation (IDC), detachable tablets are expected to grow from 16.6 million shipments in 2015 to 63.8 million in 2020. (Source: "Detachable Tablets Set to Grow from 8% of the Tablet Market in 2015 to 30% in 2020, According to IDC," International Data Corporation, March 8, 2016.)
Other than the sales it generates, there is another reason why the success of the Surface lineup should be reassuring to Microsoft stock investors. You see, there has been a trend of people moving from desktop computers to mobile devices. With a significant market share in the tablet space, Microsoft shows that the company can keep up with this trend.
The Bottom Line on MSFT Stock
At the end of the day, keep in mind that even though Microsoft's latest attempt at the hardware business was highly successful, the company is still a software giant for the most part. Its "Windows" operating system had a 87.53% share in the desktop operating system market in November, while 80% of Fortune 500 companies are using "Office 365." (Source: "Desktop Operating System Market Share," NetMarketShare.com, last accessed December 16, 2016.)
Note that the software business is what really makes Microsoft stock worth having for income investors. Software and services don't have to follow the same product update cycle as hardware devices, and a lot of their revenue could be recurring.
With a solid software business and new hardware products waiting to be launched, MSFT is a top stock to watch in 2017.